Award-Winning Author Devery Anderson on the 65th Anniversary of the Murder of Emmett Till
This week on "The Learning Curve," Cara and Gerard are joined by Devery Anderson, the author of Emmett Till: The Murder That Shocked the World and Propelled the Civil Rights Movement. Today, August 28th, marks the 65th anniversary of the brutal murder of 14-year old Emmett Till, a story which is central to understanding America's ongoing struggle for civil rights and racial justice. Devery recounts the events at Bryant's Grocery & Meat Market in Money, Mississippi, which led to the horrific tragedy, and places it in the wider historical context of the Jim Crow South. They discuss Mamie Till-Mobley's bold decision to make Emmett's funeral public, with an open casket, and how the event impacted the Civil Rights Movement and its important figures, from Rosa Parks to the late Congressman John Lewis. They also delve into Till's murderers, their acquittal and later confession, and their fate. The interview concludes with a reading from The Death of Innocence, the heart-wrenching memoir authored by Emmett Till's courageous mother.
Stories of the Week: Writing in the USA Today, co-host Gerard Robinson explores new poll results on attitudes toward police officers among Black residents in fragile communities. Offering inspiration to millions of young women in STEM fields, a female MIT professor originally from Maine solved a mathematics problem that had stumped experts for half a century. Education insiders are speculating over who would replace USED Secretary Betsy DeVos should she depart after the presidential election.
Interview Guest: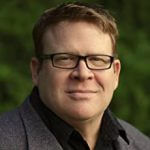 Devery Anderson is the marketing manager at Signature Books, a scholarly press in Salt Lake City, Utah. He has published several books and articles on Mormon history and his 2015 book, Emmett Till: The Murder That Shocked the World and Propelled the Civil Rights Movement, has received wide acclaim as definitive. Producers Will Smith and Jay Z are currently developing a civil rights mini-series based on it. His next book is on the case of Clyde Kennard, an African-American student who tried to integrate Mississippi Southern College in 1955. Devery holds a bachelor's degree from the University of Utah, and a master's degree in publishing from George Washington University.
NEW DAY, NEW TIME! The next episode will air on Wednesday, September 2nd, 2020 at 12 pm ET with guest Michelle Rhee, the founder of StudentsFirst, an education reform non-profit, and served as Chancellor of the District of Columbia Public Schools.
Tweet of the Week:
Boys are playing videogames more than ever in the pandemic. Their parents, while grateful for the social outlet, are worried some of them are going overboard. https://t.co/gPLPQpcihq

— The Wall Street Journal (@WSJ) August 25, 2020
News Links:
USA Today: Many Blacks want more police presence, research shows. But they also need better policing
https://www.usatoday.com/story/opinion/2020/08/26/why-america-needs-better-not-less-policing-many-neighborhoods-column/3428294001/
The Veepstakes Is Taking Over, But the Education World Wants to Know: Who Will Replace DeVos?
https://www.the74million.org/article/the-veepstakes-is-taking-over-but-the-education-world-wants-to-know-who-will-replace-devos/
A math problem stumped experts for 50 years. This grad student from Maine solved it in days
https://www.bostonglobe.com/2020/08/20/magazine/math-problem-stumped-experts-50-years-this-grad-student-maine-solved-it-days/
Get Updates on Our Education Research
Related Content:
https://pioneerinstitute.org/wp-content/uploads/TLC51-Devery-Anderson.png
512
1024
Editorial Staff
https://pioneerinstitute.org/wp-content/uploads/logo_440x96.png
Editorial Staff
2020-08-28 10:05:27
2023-08-26 12:16:34
Award-Winning Author Devery Anderson on the 65th Anniversary of the Murder of Emmett Till