Pioneer Institute's Life Sciences Initiative (PLSI) aims to increase public understanding of the life sciences ecosystem and offer policy options to expand patient access to breakthrough therapies without harming the very ecosystem that makes those breakthroughs possible.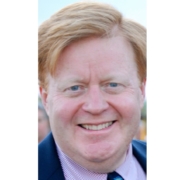 William S. Smith is Director of the Life Sciences Initiative at Pioneer Institute. He has 25 years of experience in government and in corporate roles, including as vice president of public affairs and policy at Pfizer, and as a consultant to major pharmaceutical, biotechnology and medical device companies. He held senior staff positions for the Republican House leadership on Capitol Hill, the White House, and in the Massachusetts Governor's office. He earned his PhD with distinction at The Catholic University of America (CUA).
Dr. Robert Popovian is Visiting Fellow with Pioneer Institute's Life Sciences Initiative. He is the Founder of the strategic consulting firm Conquest Advisors, and previously served as Vice President, U.S. Government Relations at Pfizer. Dr. Popovian has published extensively and has delivered briefings, and expert reviews for the U.S. Congress, state legislatures, and at national and global conferences. He was recently appointed as the Chief Science Policy Officer for Global Healthy Living Foundation. He completed his Doctorate in Pharmacy and Master of Science in Pharmaceutical Economics and Policy degrees at the University of Southern California with honors; and a residency in Pharmacy Practice/Adult Internal Medicine and Infectious Diseases at the Los Angeles County-USC Hospital and fellowship in Pharmaceutical Economics and Policy at USC.
Gauri Binoy is a research assistant at Pioneer. She graduated from Cornell University with a BA in Biological Sciences and Developmental Sociology in May 2021. She pursued research during her collegiate career in Cognitive Neuroscience, and completed her four years with a honors thesis and was selected amongst many students to receive an accolade of outstanding thesis in behavior. She has also done a plethora of work in the public healthcare sector, with an emphasis on access to care for the underprivileged and uninsured. Currently, she works as a healthcare analyst for Huron, working with hospitals and healthcare systems to create optimal solutions and improved workflows. She also volunteers in her free time for community organizations in the Boston area. Her future interests are deeply rooted in life sciences and healthcare policy, with hopes to work in spaces that will facilitate structural changes to lead to more equitable solutions.
Get Updates on our Work to Protect Patients and Innovation!
Get Updates on our Work to Protect Patients and Innovation!
Read Pioneer Institute Research:
TAKE ACTION TO PROTECT PATIENTS AND INNOVATION:
Click here to download our digital advocacy toolkit of social media, email, and website content resources to share information on how ICER threatens patients and innovation.
Read Research From Other Experts:
Make a tax-deductible gift below to support our work to protect patients.