Hubwonk Ep. 9: Elections in Epidemics: Keeping Voters Safe & Elections Fair during COVID-19
Join Joe Selvaggi and Pioneer's Mary Connaughton as they talk with MIT Professor Charles Stewart on how states in general, and Massachusetts in particular, are adapting their voting process to keep elections safe, transparent, and fair during the COVID-19 pandemic.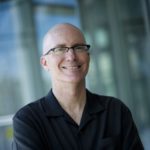 Charles Stewart III is the Kenan Sahin Distinguished Professor of Political Science at MIT, where he has taught since 1985, and a Fellow of the American Academy of Arts and Sciences. His research and teaching areas include congressional politics, elections, and American political development. Since 2001, Professor Stewart has been a member of the Caltech/MIT Voting Technology Project, a leading research efforts that applies scientific analysis to questions about election technology, election administration, and election reform. He is currently the MIT director of the project. Professor Stewart is an established leader in the analysis of the performance of election systems and the quantitative assessment of election performance. Professor Stewart has been recognized at MIT for his undergraduate teaching, being named to the second class of MacVicar Fellows in 1994, awarded the Baker Award for Excellence in Undergraduate Teaching, and the recipient of the Class of 1960 Fellowship. Since 1992, he has served as Housemaster of McCormick Hall, along with his spouse, Kathryn M. Hess. Professor Stewart received his B.A. in political science from Emory University, and S.M. and Ph.D. from Stanford University.
Get new episodes of Hubwonk in your inbox!
Visit Pioneer's COVID-19 Resources Page
Browse Recent Episodes
https://pioneerinstitute.org/wp-content/uploads/The-Learning-Curve-19.png
512
1024
Editorial Staff
https://pioneerinstitute.org/wp-content/uploads/logo_440x96.png
Editorial Staff
2020-06-09 09:58:53
2020-06-09 10:09:29
Hubwonk Ep. 9: Elections in Epidemics: Keeping Voters Safe & Elections Fair during COVID-19