Pulitzer Winner Diane McWhorter on Civil Rights History & Race in America
This week on "The Learning Curve," Cara and Gerard mark the Juneteenth commemoration of the end of slavery with an episode devoted to Civil Rights history. They are joined by Diane McWhorter, the Pulitzer Prize-winning author of Carry Me Home: Birmingham, Alabama: The Climactic Battle of the Civil Rights Revolution. They explore the parallels between the current civil unrest and racial injustice the country is witnessing and what took place in 1963 in Birmingham, Alabama, including police brutality then and now, and the ongoing connection between race, economics, and political pressure. They discuss the Civil Rights Movement's success with shifting public opinion, through nonviolent protests and indelible iconography, and whether strong statements and product name changes issued by so many corporations today are likely to lead to genuine structural change. They also delve into the role played by women in the Civil Rights Movement. Diane concludes with a reading from the epilogue of her book, Carry Me Home.
Stories of the Week: In England, the government will be funding tutoring programs to bridge learning gaps as a result of COVID school closures, targeted to disadvantaged communities. Is this a model worth exploring here? New York's wealthy families have fled Manhattan due to COVID – will they return to those elite schools if remote learning continues in the fall, or shift to the suburbs?
The next episode will appear on June 26th, 2020 with guest, Dr. Patrick Wolf, Distinguished Professor of Education Policy and 21st Century Endowed Chair in School Choice in the Department of Education Reform at the University of Arkansas College of Education and Health Professions.
Newsmaker Interview Guest: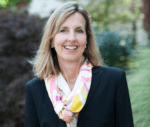 Diane McWhorter, a journalist based in Washington, D.C., and a long-time contributor to The New York Times, is the author of Carry Me Home, a Pulitzer Prize-winning history of the civil rights revolution in her hometown of Birmingham, Alabama. Her young-adult history of the civil rights movement, A Dream of Freedom, was one of The New York Times' nine "Notable Children's Books of 2004." A graduate of Wellesley College, she is a member of the Society of American Historians and has held fellowships from the Guggenheim Foundation, the American Academy in Berlin, Harvard University, the National Air and Space Museum, and the National Endowment for the Humanities.
Tweet of the Week
https://twitter.com/Milenatehoff/status/1273569000287547399
News links:
Government to fund private tutors for English schools
https://www.theguardian.com/education/2020/jun/17/government-to-fund-private-tutors-for-english-schools?utm_term=Autofeed&CMP=twt_gu&utm_medium&utm_source=Twitter#Echobox=1592423749
As wealthy families flee, New York City's private schools brace for an uncertain fall
https://www.cnbc.com/2020/06/14/nyc-private-schools-prep-for-enrollment-decline-amid-covid-19.html
Get Updates on Our Education Research
Recent podcast episodes:
https://pioneerinstitute.org/wp-content/uploads/Jason-Bedrick-EdChoice-10.png
512
1024
Editorial Staff
https://pioneerinstitute.org/wp-content/uploads/logo_440x96.png
Editorial Staff
2020-06-19 11:12:40
2023-08-26 12:26:25
Pulitzer Winner Diane McWhorter on Civil Rights History & Race in America