President of D.C.'s AppleTree Institute, Jack McCarthy on Charter Schools and Fall Reopening
This week on "The Learning Curve," Cara and Gerard are joined by Jack McCarthy, president and CEO of AppleTree Institute for Education Innovation and board chair of AppleTree Early Learning Public Charter School. Jack shares what animated him to establish this highly innovative early childhood charter public school network that serves the most vulnerable children in Washington, D.C. He discusses AppleTree's unique early childhood focus, the challenges of educating mostly disadvantaged students, and the innovative partnership they have developed with Nickelodeon to continue educating students during the COVID-19 crisis. Jack offers thoughts on the politics of school reform in Washington, D.C. and the surprising proliferation of school choice options there, as well as ongoing barriers to change that he has navigated to deliver excellent results for poor and minority students.
Stories of the Week: In 15 states around the country, including Massachusetts, districts were authorized to pilot voluntary, in-person schooling over the summer for small groups of students. But can they safely bring to scale the best practices they have learned about health and safety protocols, logistics, and transportation? With uncertainty around school reopening plans, "pods" and microschools are growing in popularity among families seeking other options – will these alternatives foster long-term entrepreneurial thinking in education, and what challenges and opportunities do they raise with regard to school funding?
Interview Guest: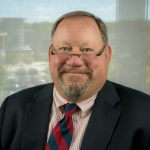 Jack McCarthy is President and CEO of AppleTree Institute for Education Innovation and Board Chair of AppleTree Early Learning Public Charter School ("AppleTree"). Founded in 1996, AppleTree is a non-profit enterprise consisting of a research institute, a charter management organization, and a network of exemplary charter preschools in Washington, D.C. working at the intersection of research, policy, and practice. Under Jack's leadership, AppleTree has grown to a $30 million enterprise with 275 staff. In 2010, AppleTree won a $5 million U.S. Department of Education Investing in Innovation ('i3") development grant for Every Child Ready, a comprehensive, evidence-based instructional model for three- and four-year-olds used by preschools throughout the District of Columbia. Today, AppleTree educates a diverse enrollment of 1,300 children at 11 sites, many in Washington, D.C.'s most economically challenged neighborhoods. Jack is a graduate of The American University in Washington, D.C. and has a certificate in strategic management and governance of charter schools from the Kennedy School of Government at Harvard University.
The next episode will air on August 21st, 2020 with Julia Freeland Fisher, the Director of Education Research at the Clayton Christensen Institute.
Tweet of the Week:
The Cares Act creates an opportunity for school choice, but South Carolina's public-education lobby is attempting to block need-based scholarships, writes @ellen_weaver https://t.co/YnwB3uIrx0

— Wall Street Journal Opinion (@WSJopinion) August 10, 2020
News Links:
Parents turning to 'pandemic pods' and 'microschools'
https://commonwealthmagazine.org/education/parents-turning-to-pandemic-pods-and-microschools/
What Summer Schools Learned About the Challenges of Reopening
https://www.edutopia.org/article/what-summer-schools-learned-about-challenges-reopening
Get Updates on Our Education Research
Browse recent episodes:
https://pioneerinstitute.org/wp-content/uploads/School-Choice-Civil-Rights-Espinoza-4.png
512
1024
Editorial Staff
https://pioneerinstitute.org/wp-content/uploads/logo_440x96.png
Editorial Staff
2020-08-14 09:59:53
2023-08-26 12:18:06
President of D.C.'s AppleTree Institute, Jack McCarthy on Charter Schools and Fall Reopening