Valhalla Foundation's Nancy Poon Lue on STEM Access & Equity
This week on "The Learning Curve," host Gerard Robinson talks with Nancy Poon Lue, incoming Senior Director at the Valhalla Foundation, where she will be leading their K-12 math funding initiatives. Nancy shares her recent work with the EF+Math Program, some of the challenges America has faced in ensuring students have a strong grounding in math and science, and the kinds of results she aims to achieve for kids in all ZIP codes. They discuss the realities of K-12 education before COVID-19, with declining NAEP scores and persistent achievement gaps, and what can be done to address COVID-19-related learning loss, especially in STEM. Nancy offers thoughts on America's competitiveness with high-performing countries in the STEM fields that drive the global economy. Lastly, they delve into teacher preparation in STEM fields, and how education schools and state departments of education can help address the country's ongoing STEM deficits.
Story of the Week: Schools in all but two states — New Hampshire and New Mexico — are experiencing a shortage of special education teachers to meet demand as students return to in-person learning for the 2021-2022 school year.
Programming note: Co-host Cara Candal is off this week.
The next episode will air on Wednesday, September 8th, 2021 at 12 pm ET with guest, Kate Clifford Larson, the New York Times best-selling biographer of Harriet Tubman and Fannie Lou Hamer.
Guest: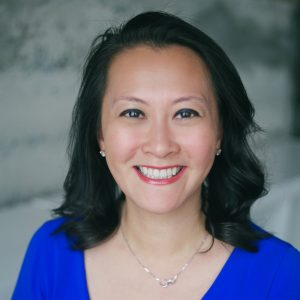 Nancy Poon Lue is an incoming Senior Director at the Valhalla Foundation where she will be leading their K12 math funding initiatives. She is also the co-founder of the Advanced Education Research & Development Fund and served as the Chief Operating Officer for its EF+Math Program. She previously served as executive director at the venture capital firm GSV and was a senior official in the Obama Administration where she led the U.S. Department of Education's strategic planning and performance management initiatives, including the development of the federal agency's five-year strategic plan.
Tweet of the Week:
A growing number of school board members across the U.S. are resigning or questioning their willingness to serve as meetings have devolved into shouting contests over contentious issues including masks in schools. https://t.co/BK2QF3MOK4

— The Seattle Times (@seattletimes) August 30, 2021
Get new episodes of The Learning Curve in your inbox!
Recent Episodes:
https://pioneerinstitute.org/wp-content/uploads/Copy-of-TLC-template-35.png
512
1024
Editorial Staff
https://pioneerinstitute.org/wp-content/uploads/logo_440x96.png
Editorial Staff
2021-09-01 09:23:32
2023-08-26 10:34:56
Valhalla Foundation's Nancy Poon Lue on STEM Access & Equity