American Federation for Children's Tommy Schultz on School Choice & Edu Federalism
This week on "The Learning Curve," Gerard and Cara talk with Tommy Schultz, CEO-elect of the American Federation for Children (AFC). They discuss how COVID-19 school closures have increased the interest in alternatives to public schools, and what AFC's polling shows on shifts in attitudes toward school choice options in both urban and rural communities. He shares predictions for school choice policymaking in the Biden administration and the largely Republican-controlled state legislatures. They explore the past successes of the left-right coalition in K-12 education reform that delivered charter schools, testing, and accountability, but has since splintered, and how the remnants of that coalition might respond to the teachers' unions. Tommy offers insights into how advocates will need to communicate and mobilize state-by-state over the next five years to dramatically expand private school choice programs like vouchers, scholarship tax credits, and education savings account programs, which currently serve approximately 550,000 out of 56 million total K-12 students.
Stories of the Week: A new Pioneer Institute report on Boston's only vocational high school (which also received coverage in The Boston Globe) calls for improved alignment between course and co-op offerings, and actual employment opportunities. New research from EducationNext raises concerns about over-diagnosis of Black and Hispanic students in special education programs. In some school districts, students are continuing remote learning, even while playing on sports teams – is this the right message to send about academic priorities?
Guest: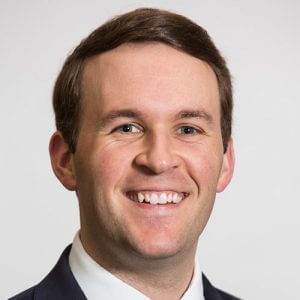 Tommy Schultz is the Vice President of Communications and Marketing for the American Federation for Children (AFC), and will become AFC's next CEO in 2021. AFC is the largest school choice advocacy group in America dedicated to empowering families, especially lower-income families, with the freedom to choose the best K-12 education for their children. In this role, he has been featured on Fox News, The New York Times, SiriusXM, One America News, U.S. News and World Report, The Washington Post, CNN, Washington Examiner, National Review, Politico, Education Week, and The Hill among other outlets. Before joining AFC, Tommy was a spokesman for presidential, gubernatorial, and congressional campaigns in New Hampshire, Iowa, and Tennessee. In between campaign cycles, Tommy had stints with leading public affairs firms in the D.C. area. Tommy is Catholic and graduated from Stanford University. He was a three-time All-American trapshooter in high school.
The next episode will air on Wednesday, March 10th, 2021 at 12 pm ET with guest, Loung Ung, a human-rights activist; the author of the bestselling books First They Killed My Father: A Daughter of Cambodia Remembers, Lucky Child, and Lulu in the Sky; and a co-screenwriter of the 2017 Netflix Original Movie, "First They Killed My Father."
Tweet of the Week:
Did "Bean Dad" do the right thing? @DTWillingham draws on education research to say when adults should help kids figure things out, and when to let them struggle. Key is kid's goal:https://t.co/9PlLSTfIn3 pic.twitter.com/s2iLUqXEqR

— Jonathan Haidt (@JonHaidt) February 28, 2021
News Links:
Bloomberg Op-ed: K-12 Education Will Never Be the Same After Covid-19: If it turns out that support for sports was all that was holding public schools together, the system is in trouble.
https://www.bloomberg.com/opinion/articles/2021-02-22/k-12-public-education-won-t-be-the-same-after-covid-19
EdNext: Segregation and Racial Gaps in Special Education
https://www.educationnext.org/segregation-racial-gaps-special-education-new-evidence-on-debate-over-disproportionality/
The Boston Globe: Boston's Lone Vocational School Struggles to Prepare Students for Jobs
https://www.bostonglobe.com/2021/02/28/metro/bostons-lone-vocational-school-struggles-prepare-students-jobs-can-madison-park-salvage-its-beauty-program-itself/
Get Updates on Our Education Research
Browse Recent Episodes
https://pioneerinstitute.org/wp-content/uploads/Copy-of-TLC-template.png
512
1024
Editorial Staff
https://pioneerinstitute.org/wp-content/uploads/logo_440x96.png
Editorial Staff
2021-03-03 11:41:33
2023-08-26 11:36:14
American Federation for Children's Tommy Schultz on School Choice & Edu Federalism