Nationally Recognized Author Tara Ross on the Importance of the Electoral College
This week on "The Learning Curve," Cara and Gerard are joined by Tara Ross, the nationally recognized author of Why We Need the Electoral College. On the eve of the 2020 election, they discuss the critical and controversial role of the Electoral College in determining which candidate will become the next President of the United States. Tara explains how the Electoral College functions, why the Framers established it, and why this key feature of the U.S. Constitution and electoral system has become such a lightning rod. They explore its historical role in balancing power between small and large states, encouraging candidates to build wide coalitions across numerous states and regions, and checking the excesses of popular passions. They also discuss the role of the Electoral College in helping to isolate closely contested elections to specific states, such as in Florida in 2000; and Tara shares thoughts on the current political landscape.
Stories of the Week: Results from the National Assessment of Educational Progress (NAEP) show troubling declines in grade 12 reading performance – will the results reinforce arguments to end testing? Education Secretary Betsy DeVos announced she will no longer enforce the prohibition against religious organizations applying for federal funding for charter schools – opening charters to criticisms that opponents have long leveled, that these schools are not truly public.
The next episode will air on Wednesday, November 11th, 2020 at 12 pm ET with guest, Jason Riley, a senior fellow at the Manhattan Institute and a columnist for The Wall Street Journal.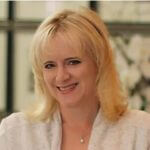 Tara Ross is nationally recognized for her expertise on the Electoral College. She is the author of Why We Need the Electoral College (2019), The Indispensable Electoral College: How the Founders' Plan Saves Our Country from Mob Rule (2017), the children's book We Elect A President: The Story of Our Electoral College (2016), and Enlightened Democracy: The Case for the Electoral College (2d ed. 2012). Her Prager University video, "Do You Understand the Electoral College?" is Prager's most-viewed video ever, with more than 60 million views. She earned a B.A. from Rice University and a J.D. from the University of Texas School of Law.
Tweet of the Week
My latest for @Forbes delves into why we decided to homeschool our daughters this year and how we arrived at our decision. Hope our thought process is helpful to others. https://t.co/tUfOoKETbj

— Michael B. Horn (@michaelbhorn) October 22, 2020
Get Updates On Our US History Initiative
Related Posts
https://pioneerinstitute.org/wp-content/uploads/TLC-2.png
512
1024
Editorial Staff
https://pioneerinstitute.org/wp-content/uploads/logo_440x96.png
Editorial Staff
2020-11-04 11:17:42
2023-08-26 12:05:19
Nationally Recognized Author Tara Ross on the Importance of the Electoral College