In our special Halloween edition of "The Learning Curve," Cara and Gerard are joined by Pulitzer-Prize winner Stacy Schiff, whose most recent book is The Witches: Salem, 1692. They discuss why, in Schiff's view, the Salem witch trials are the "the best known, least understood chapter" of American history, and why the trials, false charges, and finger pointing, remain relevant today in our Internet culture. They review the characteristics of the accused and accusers, and compare them to perceptions passed down through the fiction of Nathaniel Hawthorne, Arthur Miller, and others. They also explore the connection between Puritanism, with its iconoclastic principles, and the American founding; and how such a highly literate society based on piety and learning could devolve into one that embraces hocus pocus, superstition, and injustice. Schiff delves into the role of gender and race in the witch trials, and what colonial Salem teaches us about how hysteria can foment civil strife and violence. She concludes with a reading from The Witches: Salem, 1692.
Stories of the Week: In North Carolina, a lawsuit was filed against the state's opportunity scholarship program that provides up to $4,200 a year in tuition assistance for low-income students to attend private schools. Will state legislators succeed in persuading the Court to dismiss the case? In Detroit, a financial review commission has agreed to release the public school system from state oversight after nearly 11 years, a hopeful sign for a beleaguered district.
The next episode will air on Wednesday, November 4th, 2020 at 12 pm ET with guest, Tara Ross, the nationally-recognized author of Why We Need the Electoral College.
Guest: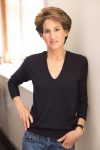 Stacy Schiff, a Pulitzer-Prize winner, is the author most recently of The Witches: Salem, 1692, which The New York Times hailed as "an almost novelistic, thriller-like narrative." Her previous book, Cleopatra: A Life, was published to great acclaim in 2010, appearing on most year-end best books lists, including The New York Times's Top Ten Books of 2010, and won the PEN/Jacqueline Bograd Weld Award for biography. Also a #1 bestseller, Cleopatra was translated into 30 languages. Schiff is the author of Véra (Mrs. Vladimir Nabokov), winner of the Pulitzer Prize; Saint-Exupéry, a Pulitzer Prize finalist; and A Great Improvisation: Franklin, France, and the Birth of America, winner of the George Washington Book Prize, the Ambassador Award in American Studies, and the Gilbert Chinard Prize of the Institut Français d'Amérique. Her books have won numerous prestigious awards and honors and she's received fellowships from the Guggenheim Foundation and the National Endowment for the Humanities and was a Director's Fellow at the Cullman Center for Scholars and Writers at the New York Public Library. Schiff has written for The New Yorker, The New York Times, The Washington Post, The New York Review of Books, The Times Literary Supplement, and The Los Angeles Times, among many other publications.
Tweet of the Week:
Really? "Huckaby said that overall investment in public education has been declining by many measures since…Brown v. Board"https://t.co/IjMxgvEOsh

Not real per-pupil spending. Not even close

1953-54: $3,305
2016-17: $15,424https://t.co/YxUFn2E1CN @insidehighered

— Neal McCluskey (@NealMcCluskey) October 28, 2020
Get Updates on Our Education Research
Related episodes:
https://pioneerinstitute.org/wp-content/uploads/Copy-of-Cream-Halloween-House-Party-Instagram-Post-1.png
512
1024
Editorial Staff
https://pioneerinstitute.org/wp-content/uploads/logo_440x96.png
Editorial Staff
2020-10-30 10:31:03
2020-10-30 10:31:35
Pulitzer-Winning Author Stacy Schiff on the Salem Witch Trials