New York Times Best Seller Paul Reid on Winston Churchill, WWII, & the Cold War
This week on "The Learning Curve," host Cara Candal and guest co-host Kerry McDonald talk with Paul Reid, co-author, with William Manchester, of the New York Times best-selling biography of Winston Churchill, The Last Lion: Defender of the Realm, 1940-1965. Reid shares how he was enlisted to complete William Manchester's biographical trilogy on the greatest political figure of the 20th century, which became a best-seller. They discuss Churchill's remarkable foresight about the dangers of Nazi Germany in the 1930s, his courageous World War II leadership, and what students should know about his central role in the Allies' defeat of Hitler, as well as big-picture lessons on statesmanship during times of crisis. They review the significance of Churchill's famous "Iron Curtain" speech, delivered in Missouri 75 years ago, a seminal Cold War event warning about communist totalitarianism. Reid offers insights on Churchill's liberal arts education and grounding in classical history, which informed his actions as well as his 43 book-length works and extraordinary speeches. He also sheds light on the more private side of this great figure, who was an ambitious, driven workaholic, yet also charismatic, playful, and artistic. The interview concludes with a reading from Reid's Churchill biography.
Stories of the Week: In Ohio, state legislators are considering a bill that would mandate K-12 computer science instruction. A Newsweek op-ed encourages revolutionizing the factory model of education based on lessons learned from the pandemic, with new, entrepreneurial, and self-directed approaches to learning.
Guest: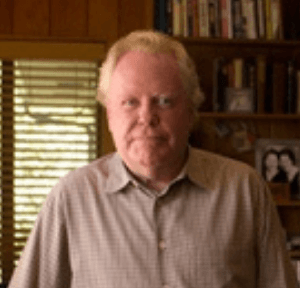 Paul Reid is the co-author, with William Manchester, of the biography of Winston Churchill, The Last Lion: Defender of the Realm, 1940-1965. In 2004, Manchester requested his friend Reid complete the third volume of his Churchill trilogy. The book was a New York Times bestseller and named one of the best books of 2012 by The Wall Street Journal. Reid has appeared on C-SPAN, the Churchill Chat, and was a Mason Distinguished Lecturer. In 2013, Reid was made a Churchill Fellow at Westminster College, where Churchill gave his Iron Curtain speech. Previously, Mr. Reid was a feature writer for The Palm Beach Post and a regular op-ed writer for The Boston Globe. He worked in manufacturing before earning a bachelor's degree from the Harvard University Extension School and beginning a career in journalism.
The next episode will air on Wednesday, June 23rd, 2021 at 12 pm ET with guest, Naomi Schaefer Riley, a resident fellow at the American Enterprise Institute and author of several books, including Be the Parent, Please.
Tweet of the Week:
By last October the nationwide proportion of homeschoolers in the U.S. rose to more than 11 per cent, from five at the start of the pandemic. For Black families the growth was even sharper: the proportion rose to 16 per cent, from three.https://t.co/BA0u8JHzmp

— The New Yorker (@NewYorker) June 14, 2021
News Links:
Reimagining K-12 Education After COVID
Sarah A. Morgan Smith is the former Director of Faculty at the Ashbrook Center at Ashland University. Brian A. Smith is the Managing Editor of Law & Liberty.
https://www.newsweek.com/reimagining-k-12-education-after-covid-opinion-1597321
OH K-12 schools may see new computer science mandate
https://www.daytondailynews.com/local/k-12-schools-may-see-new-computer-science-mandate/RXLL6W4LM5BTNOYAHIFZIDDXFY/
Get new episodes of The Learning Curve in your inbox!
Related Posts
https://pioneerinstitute.org/wp-content/uploads/Copy-of-TLC-template-16.png
512
1024
Editorial Staff
https://pioneerinstitute.org/wp-content/uploads/logo_440x96.png
Editorial Staff
2021-06-16 10:29:02
2021-06-16 11:09:17
New York Times Best Seller Paul Reid on Winston Churchill, WWII, & the Cold War