Share on Facebook
Share on Twitter
Share on
LinkedIn
+
Join host Joe Selvaggi as he discusses Ranked Choice Voting with former Federal Election Commissioner Lee Goodman. As a recognized national expert in election administration, Commissioner Goodman offers a deep dive on the contours of ranked choice voting, including the benefits and challenges moving to the new system would offer Massachusetts voters.
Guest: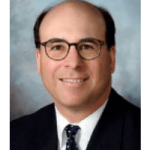 Lee Goodman served as Chairman and Commissioner of the Federal Election Commission (FEC), where he successfully led the rulemaking to conform the agency's regulations to the Supreme Court's Citizens United and McCutcheon decisions and championed free speech on the Internet and free press rights. He previously had served as legal counsel and policy advisor to the Governor of Virginia and Attorney General of Virginia, and associate general counsel of the University of Virginia.
He has been named a "Top Campaign & Elections Lawyer" by Washingtonian magazine. He has authored numerous articles on election law and a chapter on regulation of political speech on the Internet in Law and Election Politics: The Rules of the Game (Routledge 2013), and his writings have appeared in The Wall Street Journal, Richmond Times-Dispatch, Washington Examiner, Washington Times, Politico and other publications.
Get new episodes of Hubwonk in your inbox!
Related Posts:
https://pioneerinstitute.org/wp-content/uploads/The-Potry-of-Jazz-9.png
1440
2560
Editorial Staff
https://pioneerinstitute.org/wp-content/uploads/logo_440x96.png
Editorial Staff
2020-09-22 10:31:59
2021-01-28 15:09:09
Ranked Choice: Ballot Question 2 Redefines What a Vote and Majority Mean