Digesting Digital Medicine: Healthcare Benefits When Smart Pills Track When Taken
Host Joe Selvaggi and Pioneer Institute's Bill Smith talk with Valerie Sullivan, President and CEO of EtectRX about the health care costs of improperly taking prescriptions and the promise of smart pills to signal and track medicines when ingested.
Guest: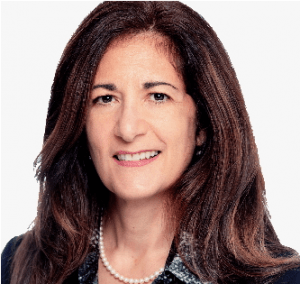 Valerie Sullivan is President and CEO of etectRX where she is passionate about creating meaningful, cost-effective solutions across the healthcare ecosystem by leveraging patient engagement and digital technology to support greater outcomes, more therapeutic impact and the?potential to serve an unmet need. Prior to joining etectRx, she served as President of InVentiv Patient Access Solutions (sold to Xerox in 2015), a tech-enabled patient support services company. In addition, she served as Vice President and General Manager of the Patient Service Center at Pear Therapeutics, a program that she envisioned and built from the ground up. She began her career in healthcare working at Pfizer for over 15 years. Ms. Sullivan serves as an independent member on the board of directors at CareMetx and Two Labs Pharma Services. As well, she is Chairman at the Group Insurance Commission, a quasi-state agency in the Commonwealth of MA. She is on faculty at Bentley University as adjunct professor in the Management Department. Ms. Sullivan holds a Bachelor of Arts in Chemistry and Economics from College of the Holy Cross in Worcester, Massachusetts, and an MBA in Finance and Marketing from Northeastern University.
Get new episodes of Hubwonk in your inbox!
Recent episodes:
https://pioneerinstitute.org/wp-content/uploads/Hubwonk-Template-7.png
512
1024
Micaela Dawson
https://pioneerinstitute.org/wp-content/uploads/logo_440x96.png
Micaela Dawson
2021-03-02 09:35:27
2021-11-23 10:33:22
Digesting Digital Medicine: Healthcare Benefits When Smart Pills Track When Taken