Pipelines Are Infrastructure: Colonial Incident Reveals Dark Side of Cyber Vulnerability
This week on Hubwonk, host Joe Selvaggi talks with cyber security expert Dr. Brandon Valeriano about the Colonial Pipeline shutdown and our national exposure to cyberattack on vital infrastructure.
Guest: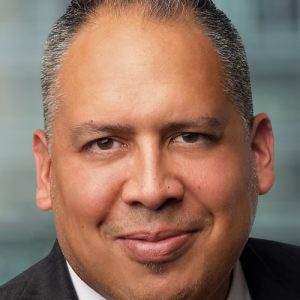 Brandon Valeriano is a senior fellow at the Cato Institute. He is also the Bren Chair of Military Innovation at the Marine Corps University and serves as senior adviser for the Cyber Solarium Commission. Valeriano has published six books and dozens of articles for such outlets as the Journal of Politics, International Studies Quarterly, and the Journal of Peace Research. His two most recent books are Cyber War versus Cyber Reality (2015) and Cyber Strategy (2018), both with Oxford University Press. Valeriano has written opinion and popular media pieces for such outlets as The Washington Post, Slate, Foreign Affairs, and Lawfare. He has provided testimony on cyber conflict in front of both the U.S. Senate and the Parliament of the United Kingdom. His ongoing research explores conflict escalation, big data in cybersecurity, the cyber behavior of revisionist actors, and repression in cyberspace. Valeriano has a PhD from Vanderbilt University.
Get new episodes of Hubwonk in your inbox!
Related Posts
https://pioneerinstitute.org/wp-content/uploads/Hubwonk-Template-23.png
512
1024
Editorial Staff
https://pioneerinstitute.org/wp-content/uploads/logo_440x96.png
Editorial Staff
2021-05-18 10:04:03
2021-05-18 10:04:03
Pipelines Are Infrastructure: Colonial Incident Reveals Dark Side of Cyber Vulnerability