Susan Wise Bauer on Classical Education & Homeschooling
This week on "The Learning Curve," Bob Bowdon & guest co-host Kerry McDonald talk with Susan Wise Bauer – writer, historian, homeschool parent, and author of The Well-Trained Mind: A Guide to Classical Education at Home, as well as numerous other books. They explore the impact of technological innovation, online tools and social media, and the plethora of resources now available to the increasingly diverse and growing population of American homeschool families. They also discuss Susan's approach to writing and teaching about major world historical figures and eras, and why classical education's developmentally appropriate approach to instruction in grammar, logic, and rhetoric is a model worth preserving.
Stories of the Week: Despite widely covered teacher strikes this year, the Bureau of Labor Statistics' newly released data on union membership shows a decline – but will this reduce organized labor's power? In Maryland, a school desegregation proposal that would redistrict over 5,000 children to address educational inequity is meeting parent resistance. A tweet-up timed to counter National School Choice Week, using the hashtag #ILovePublicSchools, backfired when 8,000 public school students posted overwhelmingly negative comments about their experiences.
Newsmaker Interview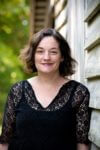 Susan Wise Bauer is a writer, historian, and educator. She is the author of the ongoing narrative series, "The History of the World," for W. W. Norton, as well as the author of The Well-Educated Mind: A Guide to the Classical Education You Never Had; The History of Western Science; and with her mother, Jessie Wise, The Well-Trained Mind: A Guide to Classical Education at Home. Susan was educated at home and went on to earn her B.A. in English (with a minor in Greek), a Master of Divinity from Westminster Theological Seminary in Philadelphia, an M.A. in English language and literature at the College of William and Mary in Virginia, and her Ph.D. in American Studies. She taught composition and literature at the College of William and Mary for over fifteen years. Visit her online, and on twitter at: @SusanWiseBauer.
Commentary of the Week
The 74: "Adams: An Open Letter to Families Who Don't Believe in School Choice — Because They Don't Realize They Already Have It"
https://www.the74million.org/article/adams-an-open-letter-to-families-who-dont-believe-in-school-choice-because-they-dont-realize-they-already-have-it/
Tweet of the Week
We are profoundly saddened to announce the passing of our friend and founder, Clayton Christensen. We are better people for knowing him. We're humbled to continue his important work, using Disruptive Innovation to make the world a better place. Till we meet again, dear friend. pic.twitter.com/C3mcdhO8YQ

— ChristensenInstitute (@ChristensenInst) January 24, 2020
Programming note: Co-host Cara Candal is off this week.
Guest Co-Host: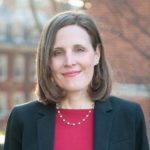 Kerry McDonald is a Senior Education Fellow at FEE and author of Unschooled: Raising Curious, Well-Educated Children Outside the Conventional Classroom (Chicago Review Press, 2019). She is also an adjunct scholar at The Cato Institute and a regular Forbes contributor. Kerry's research interests include homeschooling and alternatives to school, self-directed learning, education entrepreneurship, parent empowerment, school choice, and family and child policy. Her articles have appeared at The Wall Street Journal, Newsweek, NPR, Education Next, Reason Magazine, City Journal, and Entrepreneur, among others. She has a master's degree in education policy from Harvard University and a bachelor's degree in economics from Bowdoin College. Kerry lives in Cambridge, Massachusetts with her husband and four children. Kerry tweets at: @kerry_edu.
Newslinks:
The 74: "Union Report: New Year, Same Old Decline in Union Membership. But the Teachers Unions Are Still Big Fish in a Shrinking Pond"
https://www.the74million.org/article/union-report-new-year-same-old-decline-in-union-membership-but-the-teachers-unions-are-still-big-fish-in-a-shrinking-pond/
Associated Press: "Parent resistance thwarts local school desegregation efforts"
https://apnews.com/4e818872210464f07d23fc1259a49ebf
ChoiceMedia: "Massive Backfire: #ILovePublicSchools Elicits Everything But Love"
https://choicemedia.tv/2020/01/29/massive-backfire-ilovepublicschools-hashtag-elicits-everything-but-love/
The next episode will air on February 7th, with guest Julie Young, the Deputy Vice President of Education Outreach and Student Services for Arizona State University and CEO of ASU Prep Digital High School.
Receive Our Updates!


Related Posts:
https://pioneerinstitute.org/wp-content/uploads/Jason-Bedrick-EdChoice-2.png
512
1024
Editorial Staff
https://pioneerinstitute.org/wp-content/uploads/logo_440x96.png
Editorial Staff
2020-01-31 11:00:50
2023-08-26 14:11:08
Susan Wise Bauer on Classical Education & Homeschooling