Share on Facebook
Share on Twitter
Share on
LinkedIn
+
Hubwonk Host Joe Selvaggi and Emerson Polling's Spencer Kimball discuss the polling industry's failure to reliably anticipate election results in 2020.  Where were the largest errors, what may have been the reasons, and what should consumers of polling data consider when interpreting data?
Guest: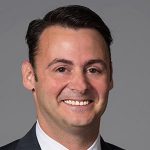 Spencer Kimball, Emerson College Assistant Professor, teaches Political and Sports Communication courses in both the undergraduate and graduate programs. He is the director of Emerson College Polling and an advisor for the Emerson Pre-Law Society and the Emerson College Polling Society. Kimball's primary research focus is in Survey Methodology and the testing of data collection methods. His research has been published in top-tier journals and he has presented his work at conferences and workshops around the globe. He offers commentary for media outlets on his methodology and latest election polls, for MSNBC, Fox News, Harpers Magazine, The Wall Street Journal, The Boston Globe, The Washington Post, National Journal, and NPR.
Get new episodes of Hubwonk in your inbox!
Related Posts:
https://pioneerinstitute.org/wp-content/uploads/Five-Reasons-Why-Drug-Rebates-Are-Harmful-to-Patients-and-to-the-Healthcare-System-10.png
512
1024
Editorial Staff
https://pioneerinstitute.org/wp-content/uploads/logo_440x96.png
Editorial Staff
2020-11-10 10:42:49
2020-11-10 10:43:24
Polling Problems: A Professional Pollster Ponders Errors Plaguing 2020 Election Predictions