NYU's Dr. Arthur Levine on Higher Education's Future & Improving K-12 Teacher Preparation
This week on "The Learning Curve," co-hosts Cara Candal and Gerard Robinson talk with Dr. Arthur Levine, a scholar with New York University's Steinhardt Institute for Higher Education Policy, a senior fellow and president emeritus of the Woodrow Wilson National Fellowship Foundation, and president emeritus of Columbia University's Teachers College. He shares the main findings and recommendations of a new book he recently co-authored, The Great Upheaval: Higher Education's Past, Present, and Uncertain Future. He discusses some of the key issues of academic quality, technology, administration, and cost in American higher education today, before and after COVID-19. He also offers thoughts on the role of teacher preparation programs in delivering better academic outcomes for students of all backgrounds. They explore how schools of education can be reformed to better prepare teachers with both the wide background knowledge and practical experience necessary to boost student achievement, and how they can achieve the stellar reputations enjoyed by law and medical schools. The interview concludes with Dr. Levine reading from his recent book.
This episode also features a shorter interview with Dr. Sephira Shuttlesworth, to commemorate her late husband, Civil Rights activist Rev. Fred Shuttlesworth, who would have turned 100 on March 18th, and share her current work to help students recover from trauma.
Stories of the Week: U.S. Education Secretary Cardona will award grants to enhance security measures at Historically Black Colleges and Universities (HBCUs), after 30 have been targeted with bomb threats over the past three months. Intel announced plans to invest $100 million over the next decade into Ohio schools and research collaborations with universities, community colleges and technical educators to develop skilled workers.
Guest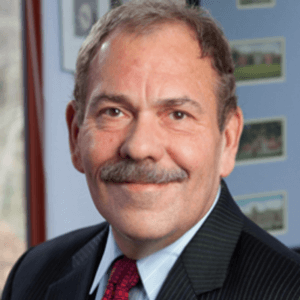 Dr. Arthur Levine is Distinguished Scholar of Higher Education at New York University, President Emeritus of Teachers College, Columbia University, and President Emeritus of the Woodrow Wilson National Fellowship Foundation. Levine has written 13 books, including The Great Upheaval: Higher Education's Past, Present, and Uncertain Future, and published many articles in publications, such as the Wall Street Journal, New York Times, Washington Post, Los Angeles Times, Politico, Chronicle of Higher Education, Education Week, and Inside Higher Education. He has appeared on many media programs, including 60 Minutes, The Today Show, All Things Considered, Morning Edition, Open Mind, and Fox News. Levine has received a number of awards, including 26 honorary degrees and Carnegie, Fulbright, Guggenheim, and Rockefeller Foundation Fellowships. He is a member of the American Academy of Arts and Sciences.
The next episode will air on Weds., March 30th, with John Lewis Gaddis, the Robert A. Lovett Professor of Military and Naval History at Yale University, and the Pulitzer Prize-winning author of George F. Kennan: An American Life.
Tweet of the Week
Wealthy NJ Gov. Phil Murphy sends his own children to exclusive private schools but wants to force low-income black and Hispanic kids to attend some of the worst public schools in the state. Shame. @jasonrileywsj https://t.co/KCKZIudhzv via @WSJOpinion

— Jason Riley (@jasonrileywsj) March 16, 2022
News Links
Education Department will provide grants for HBCUs targeted by bomb threats
https://www.npr.org/2022/03/16/1087028271/education-secretary-cardona-on-grant-funds-for-hbcus-after-recent-bomb-threats
Intel announces details of plan to invest $100M into education
https://thehill.com/homenews/state-watch/598598-intel-announces-details-of-plan-to-invest-100-million-into-education
Get new episodes of The Learning Curve in your inbox!
Related Content
https://pioneerinstitute.org/wp-content/uploads/TLC-template1.png
512
1024
Editorial Staff
https://pioneerinstitute.org/wp-content/uploads/logo_440x96.png
Editorial Staff
2022-03-23 11:07:34
2022-03-23 11:12:57
NYU's Dr. Arthur Levine on Higher Education's Future & Improving K-12 Teacher Preparation