This Week on "The Learning Curve": Natalie Wexler on her new book, The Knowledge Gap
In their Newsmaker Interview, Bob & Cara talk with Natalie Wexler, author of The Knowledge Gap: The Hidden Cause of America's Broken Education System–And How to Fix It, about the shift in K-12 education, even in the Common Core era, from an emphasis on academic content to empty skills and strategies.
Stories of the Week: 35,000 teachers and staff in Chicago's three unions voted to go on strike on October 17th if they don't reach a contract deal. Also, would changing the SAT to an untimed test make it harder for some parents to game the system?  In Nevada, records from the Clark County School District make it seem as though it has not had a single ineffective principal since 2015.
Plus, Bob's Commentary of the Week: Cato's Neal McCluskey, "Why Would a Libertarian Want School Choice? Suppose Canned Peaches…" on why a libertarian supports public funding for religious education.
And Cara's Tweet of the Week:
.@BetsyDeVosED says that since the U.S. Department of Education was founded 40 years ago, the achievement gap has not closed one bit.

Some recent research on this point: https://t.co/zUugYbAYtp

— Politics K-12 (@PoliticsK12) October 1, 2019
About the Newsmaker Interview Guest: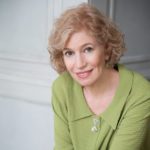 Natalie Wexler is the author of The Knowledge Gap: The Hidden Cause of America's Broken Education System–And How to Fix It (Avery 2019). The book focuses on the lack of content in the elementary curriculum and its connection to what is commonly known as the achievement gap–the gap in test scores between affluent and low-income students. Natalie is also the co-author, with Judith C. Hochman, of The Writing Revolution: A Guide to Advancing Thinking Through Writing in All Subjects and Grades (Jossey-Bass 2017), and a senior contributor to the education channel at Forbes.com. www.nataliewexler.com
Natalie Wexler tweets @natwexler
Stories of the Week:
Commentary of the Week:
https://pioneerinstitute.org/wp-content/uploads/The-LearniNG-Curve-Podcast-web-1.png
748
1171
Editorial Staff
https://pioneerinstitute.org/wp-content/uploads/logo_440x96.png
Editorial Staff
2019-10-04 11:00:16
2023-08-26 14:22:32
This Week on "The Learning Curve": Natalie Wexler on her new book, The Knowledge Gap