The Learning Curve: Andrew Campanella, President of National School Choice Week
Andrew Campanella, president of National School Choice Week and author of the new book, The School Choice Roadmap: 7 Steps to Finding the Right School for Your Child, is the Newsmaker Interview guest this week on The Learning Curve. Bob talks with Andrew about the many school choice options available to parents, and the steps they can take to find the right educational environment for their children.
Stories of the Week: 300,000 students in Chicago have been out of school for five days as a result of the city's teacher union strike – teachers deserve to be well compensated, but does striking serve children's best interests?  In Election 2020, a new education proposal from presidential candidate and Senator Elizabeth Warren further politicizes school choice, while quadrupling Title I and IDEA funding for traditional public schools. In Mississippi, the new teacher exam de-emphasizes more rigorous math questions.
Tweet of the Week:
My latest. "A woman whose brand is standing up for the powerless is, here, comforting the powerful and hindering the needy." https://t.co/CoNRtANwVu

— Derrell Bradford (@Dyrnwyn) October 23, 2019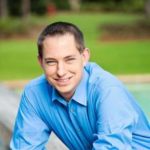 Newsmaker Interview Guest: Andrew Campanella serves as president of National School Choice Week, the nation's largest public awareness effort for K-12 education. With the goal of informing parents of their school choice options, Andrew and the NSCW team work with more than 21,000 schools annually—along with thousands of organizations and homeschooling groups. Under Andrew's leadership, NSCW has experienced remarkable growth, from 150 events and activities in 2011 to more than 40,000 in 2019. Andrew's new book is The School Choice Roadmap: 7 Steps to Finding the Right School for Your Child. Previously, he worked in senior level positions at the American Federation for Children, the Alliance for School Choice, and the American Board for Certification of Teacher Excellence. He grew up in New Jersey, graduated from American University in Washington, D.C., and now lives in Florida.  @andrewrcamp https://www.andrewrcamp.com/
News links:
Chicago Teachers Strike:
https://www.cnn.com/2019/10/23/us/chicago-teachers-strike-wednesday/index.html
https://chicago.cbslocal.com/2019/10/21/chicago-teacher-crosses-picket-line/
Presidential candidate Elizabeth Warren's education proposal:
https://www.wmur.com/article/warren-k-12-education-plan-would-quadruple-title-i-funding-fully-fund-idea/29528906
De-emphasizing math in Mississippi teacher tests:
https://hechingerreport.org/a-major-test-for-would-be-teachers-will-de-emphasize-the-more-difficult-math-sections/
Commentary of the Week:
https://reason.com/2019/10/22/alexandria-ocasio-cortez-accidentally-makes-the-case-for-school-choice/
Next week's guest is Frank Edelblut, the Commissioner of the New Hampshire Department of Education.
https://pioneerinstitute.org/wp-content/uploads/The-learning-curve.png
756
945
Editorial Staff
https://pioneerinstitute.org/wp-content/uploads/logo_440x96.png
Editorial Staff
2019-10-25 11:21:46
2023-08-26 14:19:58
The Learning Curve: Andrew Campanella, President of National School Choice Week