Kevin Chavous on the Promise & Potential of Quality School Choice Options
This week on "The Learning Curve," Cara and Gerard are joined by Kevin Chavous, President of Academics, Policy, and Schools of K12, Inc. They talk with Kevin about how his background and experiences visiting local state prisons and schools as a D.C. City Councilor led him to become one of the first Democrats to support charter schools. Kevin describes his work with other education reformers on behalf of the Opportunity Scholarship Program for D.C.'s low-income children and the "three-sector" system of combined federal support for public, charter, and private school scholarships that has resulted in 90-percent graduation and college attendance rates. Kevin calls for reframing public education from a robotic, factory approach to a model that is more responsive to the diverse needs of kids and parents. He discusses his current work in digital learning, promoting an innovative, state-of-the-art online learning curriculum now used in 100 schools, in over 30 states, to engage students unable to thrive in a traditional setting.
Stories of the Week: In Tennessee, the ACLU and other organizations have filed suit against the state over an Education Savings Account program that expands school choice for families in Memphis and Nashville, claiming public schools will be "irreparably harmed" by so-called "illegal spending." In New Hampshire, some lawmakers are again pushing the state to accept $46 million in federal grant funding that was rejected by Democratic legislators because it was designated for charter school expansion. Are politics getting in the way of what's best for the Granite State's 1,300 children on charter school waiting lists?
Newsmaker Interview Guest: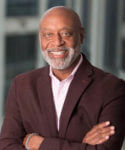 Kevin P. Chavous is the President of Academics, Policy, and Schools of K12, Inc. He is a noted attorney, author, and national school reform leader. From 1993-2005, Chavous served on the Council of the District of Columbia, where as education committee chair, he helped to usher charter schools and parental choice into our nation's capital. Mr. Chavous has served on the boards of Democrats for Education Reform (DFER), the Black Alliance for Educational Options (BAEO), and is a founding board member and senior advisor for the American Federation for Children (AFC). A prolific writer, Chavous has received wide praise for his book, Voices of Determination. Kevin graduated from Wabash College, where he was an NCAA District All-American in basketball and graduated from the Howard University School of Law. He tweets at @kevinpchavous.
The next episode will air on March 13th, with guest, Anna Egalite, Assistant Professor in the Department of Educational Leadership, Policy, and Human Development in the College of Education at North Carolina State University.
Tweet of the Week:
I'm glad that Mom's advice is being shared with the world in the new book, Pearls of Wisdom. #BarbaraBushWisdom #WordsMatterWeek #NationalReadingMonth Order yours at https://t.co/1dZNT6VTQI. pic.twitter.com/vSdRe3df7m

— Jeb Bush (@JebBush) March 4, 2020
News links:
New Hampshire Republicans look to revive federal charter school grant
https://www.thecentersquare.com/new_hampshire/new-hampshire-republicans-look-to-revive-federal-charter-school-grant/article_b7c56388-5cb2-11ea-89cb-7f3f546fde83.html
Second Lawsuit Filed against Tennessee's Education Savings Account Program
https://www.tennessean.com/story/news/education/2020/03/02/aclu-education-advocates-file-lawsuit-against-tennessee-voucher-program/4927378002/
https://pioneerinstitute.org/wp-content/uploads/Copy-of-The-Learning-Curve.png
512
1024
Editorial Staff
https://pioneerinstitute.org/wp-content/uploads/logo_440x96.png
Editorial Staff
2020-03-06 10:47:23
2023-08-26 14:07:37
Kevin Chavous on the Promise & Potential of Quality School Choice Options