Police Unions & the Public Trust: How public sector unions obstruct good policing
Join Joe Selvaggi and Pioneer Institute's executive director Jim Stergios for a conversation with Boston Globe columnist Jeff Jacoby about his recent opinion piece on the need to abolish police unions. Also: read a recent op-ed by Jim Stergios & Charlie Chieppo on police reform.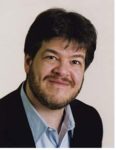 Jeff Jacoby, who has been a columnist for The Boston Globe since 1994, is a conservative writer with a national reputation. A native of Cleveland, Jeff has degrees from George Washington University and from Boston University Law School. Before entering journalism, he (briefly) practiced law at the prominent firm of Baker & Hostetler, worked on several political campaigns in Massachusetts, and was an assistant to Dr. John Silber, the president of Boston University. In 1999, Jeff became the first recipient of the Breindel Prize, a major award for excellence in opinion journalism. In addition to his columns in The Boston Globe, Jeff writes Arguable, a weekly, email opinion newsletter.
Get new episodes of Hubwonk in your inbox!
Recent Episodes:
https://pioneerinstitute.org/wp-content/uploads/Burger-Valentines-Twitter-Post-1.png
512
1024
Editorial Staff
https://pioneerinstitute.org/wp-content/uploads/logo_440x96.png
Editorial Staff
2020-06-23 10:23:03
2021-01-28 15:29:10
Police Unions & the Public Trust: How public sector unions obstruct good policing