New York Times #1 best-selling author John M. Barry on the 1918 Influenza Pandemic & lessons for COVID-19
This week on "The Learning Curve," Cara and Gerard continue coverage of COVID-19's impact on K-12 education, joined by John M. Barry, author of the #1 New York Times best seller, The Great Influenza: The Story of the Deadliest Pandemic in History. John shares two major lessons from the previous pandemic on the importance of social distancing and transparent communication from leaders, and notes some surprising differences between the two crises, not just regarding their contagiousness, incubation period and duration, but also the extent of the government's closing orders in each case. John discusses his New York Times op-ed this week on the likely impact of warmer weather, and the possibility of a second wave. He also addresses how to talk about this crisis to our children, who are experiencing something that nobody alive has lived through, and the increased responsibility it requires of them. They explore the impact on our global economy, our collective efforts to strike a balance between saving lives and minimizing economic cost, and who was and was not caught by surprise in terms of preparations for a pandemic.
What does the pandemic of 1918 teach us about our current situation? @CandalCara asks historian and author of 'The Great Influenza' @johnmbarry who says overall susceptibility may be more important than seasonality. https://t.co/pFKZy6n6RN pic.twitter.com/3X0NprIEVi

— Ricochet (@Ricochet) May 1, 2020
Stories of the Week: In Detroit, where 40 percent of households lack Internet access, one charter school network of 2,400 students has distributed equipment and redirected federal funds toward technology to grow participation in online learning from 30 percent to 90 percent. In a call with the President, Catholic school leaders, including Cardinal Seán P. O'Malley of Boston, pressed for federal aid to meet the challenges presented by the pandemic, including potential loss of tuition as a result of layoffs, and the expense of converting to online learning.
The next episode will air on May 8th, 2020, with guest Kimberly Robinson, the Elizabeth D. and Richard A. Merrill Professor of Law at the University of Virginia School of Law and Professor of Education, Curry School of Education.
Newsmaker Interview Guest: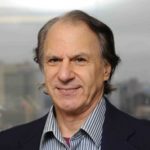 John M. Barry is a prize-winning and #1 New York Times best-selling author whose books have not only won several dozen awards but involved him with policy. In 2005, the National Academies of Science named The Great Influenza: The Story of the Deadliest Pandemic in History, a study of the 1918 pandemic, the year's outstanding book on science or medicine. Barry was a member of the original team which recommended non-pharmaceutical interventions, including social distancing, in the event of a pandemic, and he worked with both the Bush II and Obama White Houses on pandemic preparedness and response. His other books have also been acclaimed, including Rising Tide: The Great Mississippi Flood of 1927 and How It Changed America was named 1998's best book of American history, and in 2005 the New York Public Library named it one of the 50 best books of the preceding 50 years, while  his book Roger Williams and the Creation of the American Soul: Church, State, and the Birth of Liberty, was named a finalist for the Los Angeles Times Book Prize.
Read his New York Times op-ed this week: "Will Warm Weather Slow Coronavirus?"
Tweet of the Week:
Betsy DeVos Introduces Grants to 'Rethink' Learning During COVID-19 https://t.co/NSJwZ9c0Fn

— Politics K-12 (@PoliticsK12) April 27, 2020
Newslinks:
Chalkbeat: Late night phone calls, tears, and video lessons: How one Detroit charter network has navigated 46 days of coronavirus closures
https://detroit.chalkbeat.org/2020/4/27/21235295/46-days-of-coronavirus-closures-detroit-charter
Cathlic News Service: Update: Catholic leaders press Trump to support aid to schools during pandemic
https://www.catholicnews.com/services/englishnews/2020/catholic-leaders-press-trump-to-support-aid-to-schools-during-pandemic.cfm
Get Our COVID-19 News, Tips & Resources!
https://pioneerinstitute.org/wp-content/uploads/The-Learning-Curve-8.png
512
1024
Editorial Staff
https://pioneerinstitute.org/wp-content/uploads/logo_440x96.png
Editorial Staff
2020-05-01 10:10:07
2023-08-26 12:31:48
New York Times #1 best-selling author John M. Barry on the 1918 Influenza Pandemic & lessons for COVID-19