Gaetan Kashala Gives Immigrants a Leg Up
This week on JobMakers, host Denzil Mohammed talks with Gaetan Kashala, immigrant from the Democratic Republic of Congo, co-founder of Globex Corporate, a consulting firm connecting the U.S. to Central and Western African businesses and governments, and also the engagement director for AIM, the Associated Industries of Massachusetts. Gaetan has built a career helping immigrant and other minority small business owners in the Bay State by giving them the opportunity for a crack at the American Dream. And he's seen the results: thriving businesses, growing families and community development. He shares their stories and his own, of a legacy built by his father in Cambridge, in this week's JobMakers.
Guest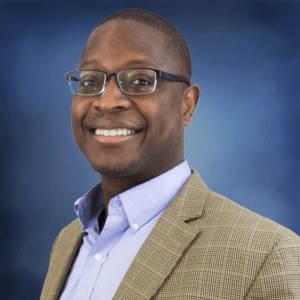 Gaetan Kashala is responsible for engaging with Associated Industries of Massachusetts (AIM) members in Eastern Massachusetts in order to learn about their business priorities and challenges. This knowledge is then utilized to identify and deliver the appropriate AIM services to advance those members' interests in the Common-wealth. Prior to joining AIM in 2020, he worked for Dorchester Bay Economic Development Corporation where he established partnerships and implemented programming that sought to increase economic mobility and workforce development at the community level. If he wasn't at AIM, he would be traveling throughout Sub-Saharan Africa but sure to be back by kickoff of the Patriots' season opener.
Get new episodes of JobMakers in your inbox!
Recent Episodes:
https://pioneerinstitute.org/wp-content/uploads/Guest-christina-qi-34.png
1570
3000
Editorial Staff
https://pioneerinstitute.org/wp-content/uploads/logo_440x96.png
Editorial Staff
2022-01-20 11:50:52
2022-01-20 11:50:52
Gaetan Kashala Gives Immigrants a Leg Up