BU's Dr. Farouk El-Baz on NASA's Moon Landing, Remote Sensing, & STEM
This week on "The Learning Curve," Gerard and Cara talk with Dr. Farouk El-Baz, retired research professor and director of the Center for Remote Sensing at Boston University. They discuss his remarkable, varied, and pioneering career in the sciences, surveying both the heavens and the Earth, and key teachers and scientists who have influenced him. Dr. El-Baz shares what it was like serving as supervisor of Lunar Science Planning for NASA's Apollo program, and working on the world-changing project of putting a human on the Moon. He describes what the Apollo program needed to know beforehand to map the Moon in order to select the landing site, and the key scientific facts about the Moon that NASA needed to gather to ensure the mission's ultimate success.
In the second phase of his career in science, Dr. El Baz used remote sensing and space images to explore for groundwater in the largest deserts on Earth. He explains how surveying the Moon informed this work, and the most significant and surprising discoveries he has made with remote sensing. Lastly, they talk about the mathematical and scientific background knowledge that best prepares students for careers in STEM fields.
Stories of the Week: In New Orleans, the school district announced this week that over 13,000 public school students, or nearly a third of the total, will attend summer school this year – which is triple the usual number. The Wall Street Journal reports that grade-school and college-level cheating have become rampant during the pandemic, with increased use of websites that allow students to auction off their assignments for completion by others. This problem has forced some instructors to become more creative about their assessments and assignments.
Guest: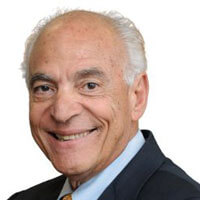 Dr. Farouk El-Baz is retired research professor and director of the Center for Remote Sensing at Boston University; his research has resulted in important advances in archaeology, geology, and geography. In 1966, Dr. El-Baz participated in the discovery of the first offshore oil in the Gulf of Suez. From 1967 to 1972, he was supervisor of lunar science planning for the National Aeronautics and Space Administration (NASA) Apollo Program, and from 1973 to 1982, he established and directed the Center for Earth and Planetary Studies at the National Air and Space Museum in Washington, D.C. From 1978 to 1981, Dr. El-Baz was science advisor to Anwar Sadat, then president of Egypt. Dr. El-Baz has conducted field investigations in every major desert in the world and is known for his pioneering work in using space images to explore for groundwater in arid lands; he is credited with the discovery of groundwater resources in Egypt, Somalia, Sudan, Oman, and the United Arab Emirates. In 1999, the Geological Society of America Foundation established the Farouk El-Baz Award for Desert Research to encourage and reward excellence in arid-land studies worldwide. Dr. El-Baz has participated in projects with the Smithsonian Institution, National Science Foundation, International Astronomical Union, and UNESCO and is president of the Arab Society of Desert Research. Among the many awards Dr. El-Baz has received, include: the Apollo Achievement Award, Exceptional Scientific Achievement Medal, and Special Recognition Award, all from NASA.
The next episode will air on Wednesday, June 2nd, 2021 at 12 pm ET with guest, Heather Staker, an adjunct researcher for the Christensen Institute and president of Ready to Blend.
Tweet of the Week:
Red, White & Black: new book & panel discussion on how a more complete telling of the black American experience can empower youth of all races to overcome a victimhood narrative: https://t.co/28gVW6rVcR @AEI @wil_da_beast630 @1776Unites @RobertDoar @FreeBlckThought @scd41847 https://t.co/P5O4tnrhsJ

— Ian Rowe (@IanVRowe) May 22, 2021
News Links:
13,000 kids will be in summer school in New Orleans — triple the normal amount
https://www.nola.com/news/education/article_1d194918-ba70-11eb-8a3e-dff1e910149f.html
Cheating at School Is Easier Than Ever—and It's Rampant
https://www.wsj.com/articles/cheating-at-school-is-easier-than-everand-its-rampant-11620828004?mod=trending_now_news_4
Get new episodes of The Learning Curve in your inbox!
Related Posts:
https://pioneerinstitute.org/wp-content/uploads/Copy-of-TLC-template-14.png
512
1024
Editorial Staff
https://pioneerinstitute.org/wp-content/uploads/logo_440x96.png
Editorial Staff
2021-05-26 11:19:48
2023-08-26 10:44:31
BU's Dr. Farouk El-Baz on NASA's Moon Landing, Remote Sensing, & STEM