John Dearie: Halt Immigration? Fall Behind
This week on JobMakers, host Denzil Mohammed talks with John Dearie, founder and president of the Center for American Entrepreneurship, a Washington, D.C.-based research, policy and advocacy organization. Immigration is core to his mission to build a policy environment that promotes entrepreneurship because he knows all too well that the United States was and continues to be built by entrepreneurial immigrants who had the drive and determination to pick up, leave everything they know behind, and build a new life in a new homeland. So to John, it is no surprise they are twice as likely to take another risk: start a business. He's also seen across the country frustration among business owners, both U.S.-born and foreign-born, at an immigration system that works against this country's interest. Why? Because it doesn't seek to actively attract or retain talent from the rest of the world. John sees the decline in U.S. entrepreneurship and believes that more immigration, not less, would power the nation's economy and innovation, which have made us the global leader. Instead, he's seeing an unnecessarily partisan and toxic approach to immigration that, he says, harms us all and is inherently unamerican, as you'll discover in this week's JobMakers.
Guest: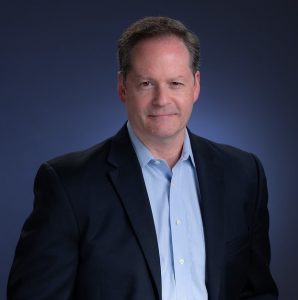 John Dearie is the founder and President of the Center for American Entrepreneurship. He is the former Acting CEO of the Financial Services Forum, a financial and economic policy organization comprised of the chief executive officers of the largest financial institutions with operations in the United States. From 2001 to 2015, he was the Forum's Executive Vice President for Policy, coordinating the group's policy agenda, which included: financial supervision reform, the competitiveness of U.S. capital markets, free and fair trade, comprehensive tax reform, debt and deficit reduction, and accelerating economic growth and job creation. Prior to joining the Forum, John spent nine years at the Federal Reserve Bank of New York where he held positions in the Banking Studies, Foreign Exchange, and Policy & Analysis areas. He was appointed an Officer of the Bank in 1996. He is the co-author of Where the Jobs Are: Entrepreneurship and the Soul of the American Economy (Wiley, 2013), which was called "one of the great economics books of the past few years" by the American Enterprise Institute. His writing has also appeared in The Wall Street Journal, The New York Times, The Financial Times, The Hill, Politico, American Banker, USA Today, and China's Caijing Magazine.
Get new episodes of JobMakers in your inbox!
Browse recent episodes:
https://pioneerinstitute.org/wp-content/uploads/Guest-christina-qi-29.png
1570
3000
Editorial Staff
https://pioneerinstitute.org/wp-content/uploads/logo_440x96.png
Editorial Staff
2021-10-21 11:41:45
2021-10-21 11:41:45
John Dearie: Halt Immigration? Fall Behind