Sonny Vu, Former Refugee, Uses Faith to Drive Innovation
This week on JobMakers, Host Denzil Mohammed talks with Sonny Vu, serial entrepreneur and investor, about his work across continents to develop new technologies, processes and products that have, what he calls, "positive, planet-level impact." This is impact that makes lives and environments safer and better, which Sonny views as being at the core of his faith. Embracing diversity, change and the unknowns of new knowledge was what Sonny's parents instilled in him from the beginning. Their journey as refugees to the U.S., leaving under cover of darkness, sailing below deck to a camp in Malaysia, finally to be resettled in Oklahoma City, meant they were survivors, and they embraced the transformational change of life in the U.S., as hard as it was at first. People who have been through unimaginable tragedy and hardship often know how to be creative and inventive to survive, even among totally foreign lands, cultures, and languages. Transformational change is what Sonny is all about today, as you'll discover in this week's JobMakers.
Guest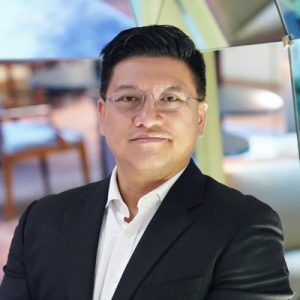 Sonny Vu is CEO of Arevo, based in Silicon Valley, which develops products with ultrastrong, lightweight continuous carbon fiber parts manufactured at scale. Before AREVO, Sonny was President and CTO (Connected Devices) at Fossil Group which acquired Misfit, a wearable tech company he founded, for $260m. He previously founded Elemental Machines (remote process monitoring / analytics), AgaMatrix (biosensors for diabetes), and FireSpout (natural language processing). Sonny is a founder of Alabaster, with investments in 30+ deeptech startups. Previously, he worked at Microsoft Research in NLP under Kai-Fu Lee, pursued a Linguistics PhD at MIT under Noam Chomsky, and studied math at UIUC.
Get new episodes of JobMakers in your inbox!
Related Content:
https://pioneerinstitute.org/wp-content/uploads/Guest-christina-qi-16.png
1570
3000
Editorial Staff
https://pioneerinstitute.org/wp-content/uploads/logo_440x96.png
Editorial Staff
2021-08-05 11:46:40
2021-08-05 11:49:39
Sonny Vu, Former Refugee, Uses Faith to Drive Innovation