Olympic-Scale Doctor Shortage: Tapping International Talent
Host Joe Selvaggi talks with Pioneer Institute's Senior Healthcare Policy Fellow Josh Archambault about the shortage of doctors in the U.S. and the potential for licensing reform to attract medical expertise from around the world to reduce future healthcare shortages and provide incentives for immigrating professionals to work in underserved communities. Read more in Forbes.
Guest: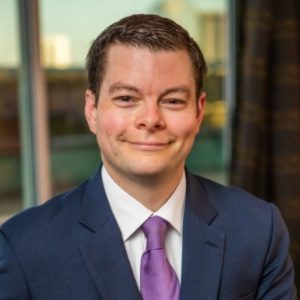 Josh Archambault is President and Founder of Presidents Lane Consulting. He is a Senior Fellow at both Pioneer Institute and the Cicero Institute. His work experience has ranged from work as a Senior Legislative Aide to a governor, Legislative Director for a state senator, to years working for think tanks operating in thirty-five states, and in D.C. He is a regular contributor to the influential Forbes.com blog, The Apothecary. Josh holds a master's in public policy from Harvard University's Kennedy School of Government and a B.A. in political studies and economics from Gordon College.
Get new episodes of Hubwonk in your inbox!
WATCH:
Recent Episodes:
https://pioneerinstitute.org/wp-content/uploads/Hubwonk-Template-65.png
512
1024
Editorial Staff
https://pioneerinstitute.org/wp-content/uploads/logo_440x96.png
Editorial Staff
2022-02-22 10:14:02
2022-02-22 10:27:28
Olympic-Scale Doctor Shortage: Tapping International Talent