Lipan Apache Tribe's Pastor Robert Soto on Native American Heritage Month & Religious Liberty
This week on "The Learning Curve," co-hosts Gerard Robinson and Cara Candal talk with Pastor Robert Soto, a Lipan Apache religious leader and award-winning feather dancer who has successfully upheld his Native American cultural heritage and religious liberties in federal courts. As the country celebrates Native American Heritage Month, Pastor Soto shares his personal journey as a religious leader and describes the Lipan Apache Tribe. They discuss his experience upholding religious liberties under the Religious Freedom Restoration Act, with the help of the Becket Fund for Religious Liberty, after being threatened with criminal fines and imprisonment for using eagle feathers in spiritual ceremonies (a practice banned by the federal government). He also offers thoughts on how American schoolchildren should be taught about the influence of Native American culture across the country and the proud history of Native peoples.
Stories of the Week: Education has played a key role in the Virginia gubernatorial election – is this campaign a harbinger of political battles to come? Analysis of data on the costs of a bacherlors degree, compared to students' income two years after graduation, reveals a low return on investment at a number of colleges and universities.

Guest: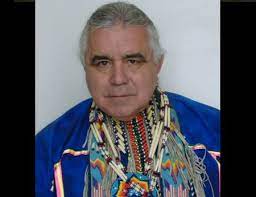 Pastor Robert Soto is an award-winning feather dancer and Lipan Apache religious leader who was threatened with criminal fines and imprisonment for using eagle feathers in his religious worship. He fought in court for over a decade to defend his rights to practice his faith in Christ as an American Indian under the Religious Freedom Restoration Act. Soto presently is the Vice Chairman of the Lipan Tribe of Texas, a tribe consisting of 4,500 members. He is the founder of Son Tree Native Path, which has performed and danced in 20 countries and 46 states. Soto is also the pastor of McAllen Grace Brethren Church and the Native American New Life Center in McAllen, Texas; My Rock Native Fellowship in Brownsville, Texas; and Chief of Chiefs Christian Church in San Antonio, Texas. In past years, Robert has had the privilege of working with the Seminoles of Florida and the Pueblos and Navajos of New Mexico along with 27 other tribal groups in the United States, Canada, Mexico, and South America. Pastor Soto holds a B.A. in Biblical Education from Florida Bible College, a Master of Divinity and a Master of Arts in Christian School Administration from Grace Theological Seminary in Winona Lake, Indiana, and a Doctor of Arts in Theology and Biblical Studies from South Texas School of Theology in Corpus Christi, Texas. He and his wife, Iris Soto, have been married for 46 years and have three children (one adopted), and eight grandchildren.
The next episode will air on Wednesday, November 10th with guest, Jennifer Laszlo Mizrahi, President of RespectAbility, a nonprofit organization advancing opportunities so people with disabilities can fully participate in all aspects of community.
Tweet of the Week:
Dismantling Denver: "The city was a national model for education reform. Then union-backed candidates took over the school board." https://t.co/ucg0pvRNQn

— Education Next (@EducationNext) November 1, 2021
News Links:
Will that college degree pay off? A look at some of the numbers https://www.washingtonpost.com/education/2021/11/01/college-degree-value-major/
McAuliffe vs. Youngkin Is a Glimpse at Education Battles to Come  https://reason.com/2021/11/01/mcauliffe-vs-youngkin-is-a-glimpse-at-education-battles-to-come/
Get new episodes of The Learning Curve in your inbox!
Recent Episodes:
https://pioneerinstitute.org/wp-content/uploads/Copy-of-TLC-template-49.png
512
1024
Editorial Staff
https://pioneerinstitute.org/wp-content/uploads/logo_440x96.png
Editorial Staff
2021-11-03 11:43:36
2021-11-03 11:43:36
Lipan Apache Tribe's Pastor Robert Soto on Native American Heritage Month & Religious Liberty