EdChoice's VP Leslie Hiner on Landmark SCOTUS Decisions for School Choice

This week on "The Learning Curve," co-hosts Cara Candal and Gerard Robinson talk with Leslie Hiner, Vice President of Legal Affairs and Director of Legal Defense & Education Center with EdChoice. They discuss the the landmark U.S. Supreme Court (SCOTUS) decision in Brown v. Board of Education, among the most important in the nation's history, and how Brown's call for racial access and equity in K-12 education has helped inform the work and advocacy of the school choice movement. They also review important SCOTUS decisions such as Zelman v. Simmons-Harris in 2002 related to school vouchers; and Espinoza v. Montana Department of Revenue in 2020, extending a public scholarship program to religious schools. They then explore the key legal contours of Carson v. Makin, a Maine school tuitioning case that the Supreme Court will decide this year, and its wider implications for school choice in America. Ms. Hiner offers thoughts on the next legal battles, as well as how and where school choice opponents will likely strike back.
Stories of the Week: The American Federation of Teachers and the AAUP are planning to join forces on objectives such as protecting academic freedom, and supporting increased funding for public higher education. A Pew Research Center survey shows that support for school principals has declined among Republicans, likely connected to contentious policy debates around mask mandates and history curricula.
Guest: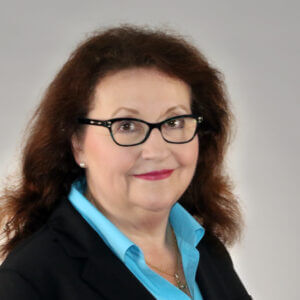 Leslie Hiner, Esq. is Vice President of Legal Affairs, Director of Legal Defense & Education Center at EdChoice, the nation's leading educational choice organization. Hiner is an attorney with extensive state legislative and executive branch experience. In Indiana, she was the first female chief of staff to the speaker of the house, counsel to the senate president pro tempore, and general counsel/elections deputy to the Secretary of State. A founding board member of one of Indiana's first charter schools, Leslie served as chairman of the board for the first several years, guiding the school's growth from about 150 to over 1,000 students. She was also directly involved in developing Indiana's original charter school law, one of the best in the nation, and Indiana's voucher law, the largest in the country to date. Leslie is a long-time member of the Federalist Society and a Lugar Series Excellence in Public Service alumna. She's been cited in numerous national publications, including the Wall Street Journal, New York Times, Chicago Tribune, Washington Times, Forbes, and US News & World Report, among others. She earned her Juris Doctorate from the University of Akron School of Law and her Bachelor of Arts degree from the College of Wooster.
The next episode will air on Weds., March 16th, with Charles Moore, a columnist at The Spectator, former editor of The Daily Telegraph, and the authorized, three-volume biographer of Lady Margaret Thatcher.
Tweet of the Week
@EducationNext:
"
Rather than reducing the hard work of reading to summarizing the meaning of a passage in a single sentence, teachers can ask middle and high school students to rewrite an author's words in their own words
."
https://twitter.com/EducationNext/status/1500828621153390593
News Links
AFT and AAUP Pursue Historic Affiliation
https://www.aaup.org/news/aft-and-aaup-pursue-historic-affiliation
Republicans' confidence in K-12 principals has fallen sharply during the pandemic
https://www.pewresearch.org/fact-tank/2022/02/24/republicans-confidence-in-k-12-principals-has-fallen-sharply-during-the-pandemic/
Get new episodes of The Learning Curve in your inbox!
Related Content
https://pioneerinstitute.org/wp-content/uploads/TLC-template-3-1.png
512
1024
Editorial Staff
https://pioneerinstitute.org/wp-content/uploads/logo_440x96.png
Editorial Staff
2022-03-09 11:32:01
2022-03-09 11:32:01
EdChoice's VP Leslie Hiner on Landmark SCOTUS Decisions for School Choice