Rafe Esquith on Teaching Shakespeare to Inner-City LA Students
This week on "The Learning Curve," Gerard and Cara talk with Rafe Esquith, an award-winning teacher at Hobart Elementary School in Los Angeles, and the founder of The Hobart Shakespeareans, who annually stage performances of unabridged plays by William Shakespeare. He shares why he founded the award-winning program to teach disadvantaged Los Angeles elementary school students a classical humanities curriculum, the most inspiring experiences and the biggest challenges of teaching highly demanding literary works to young schoolchildren from diverse backgrounds. They explore techniques he uses to help students connect with Shakespeare as well as great authors across the ages.
Stories of the Week: The University of California system agreed Friday to extend its test-free admissions policy through 2025, addressing claims that the use of SAT and ACT results discriminates against applicants based on race, income, and disability. Responding to inequities with regard to internet access that were revealed and exacerbated by the COVID-19 pandemic, the U.S. Department of Education will subsidize broadband service for millions of underprivileged K-12 students and college students.
Guest: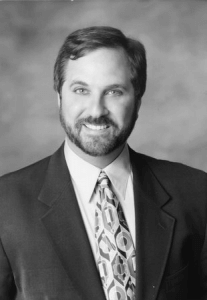 Rafe Esquith has been teaching in the public school system in Los Angeles for thirty-two years. For the last six years, The Hobart Shakespeareans troupe that he founded has been run privately, but only works with economically disadvantaged students. One-hundred percent of the students in the program are accepted into top universities. Esquith is the only classroom teacher to have been awarded the President's National Medal of the Arts, and has also been made a Member of the British Empire by Queen Elizabeth II. His many other honors include the Compassion in Action Award from the Dalai Lama, the Walt Disney National American Teacher of the Year Award, Oprah Winfrey's Use Your Life Award, Parents Magazine's As You Grow Award, the Kennedy Center's Sondheim Inspirational Teacher Award, and People magazine's Heroes Among Us Award. Esquith has published four books on education, including the international bestseller Teach Like Your Hair's on Fire. He presented at the prestigious TED conference in 2012. He lives in Los Angeles with his wife, Barbara Tong.
The next episode will air on Wednesday, May 19th, 2021 at 12 pm ET with guest, Dr. Farouk El-Baz, is retired research professor and director of the Center for Remote Sensing at Boston University. He was supervisor of Lunar Science Planning for NASA's Apollo program.
Tweet of the Week:
17 May 1954: The U.S. Supreme Court rules 9-0 that separate public #schools for black and white children is #unconstitutional in Brown v. Board of Education. #SupremeCourt #BrownvBoard #history #HistoryMatters #Timeless #ad https://t.co/pIQ47W3bgP pic.twitter.com/2ztPrkYCp6

— Today In History (@URDailyHistory) May 18, 2020
News Links:
Bloomberg – UCs Won't Require SAT, ACT Scores Through 2025
https://www.bloomberg.com/news/articles/2021-05-14/university-of-california-set-to-drop-sat-act-through-2025
Department of Education Launches Outreach Campaign to Millions of K-12 Students and Federal Pell Grant Recipients Now Eligible for Monthly Discounts on Broadband Internet Service
https://www.ed.gov/news/press-releases/department-education-launches-outreach-campaign-millions-k-12-students-and-federal-pell-grant-recipients-now-eligible-monthly-discounts-broadband-internet-service
Get new episodes of The Learning Curve in your inbox!
Browse Pioneer's Recent Podcast Episodes:
https://pioneerinstitute.org/wp-content/uploads/Copy-of-TLC-template-13.png
512
1024
Editorial Staff
https://pioneerinstitute.org/wp-content/uploads/logo_440x96.png
Editorial Staff
2021-05-19 10:21:40
2023-08-26 10:45:20
Rafe Esquith on Teaching Shakespeare to Inner-City LA Students