Reinier Moquete on the Audacity of Immigrant Entrepreneurship
This week on JobMakers, host Denzil Mohammed talks with Reinier Moquete, son of immigrants from the Dominican Republic and founder of CyberWarrior, a cyber security services provider in Boston, Massachusetts. Reinier shares why he is continuing the entrepreneurial tradition started by his grandmother and mother, who moved to the U.S. in search of a better quality of life for their families. Reinier describes his efforts to give back to the country that gave his family a chance, through non-profits and foundations he has launched that elevate disadvantaged communities, expose children to STEM education, and uplift particularly Latinx people in the U.S., as you'll learn in this week's JobMakers.
Guest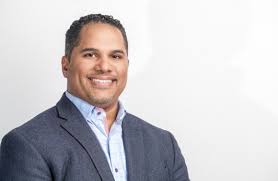 Reinier Moquete is a technology executive with over 20 years of experience. He is CEO of CyberWarrior.com, a Cybersecurity training and services provider. Reinier was appointed by Governor Patrick to the Massachusetts Governor's STEM Advisory Council and by Governor Baker to the Commission for Digital Innovation and Lifelong Learning. Reinier is active in a number of philanthropic initiatives including being the Founder for Latino STEM Alliance, a non-profit that teaches over 500 kids a week to build robots; a committee member of the Latino Equity Fund at The Boston Foundation, the first permanent endowment focused on advancing the Latino community in Boston; and an advisor at Tech Hire Boston at the Boston Private Industry Council, an initiative to increase the tech talent pipeline coming out of Boston Public Schools. Recognitions include Emerging Leader by the Boston Business Journal; GK100: Boston's 100 Most Influential People of Color; GK10: 10 Most Game Changing Equity Ideas; and PowerMeter 100: Massachusetts' Most Influential People for Latinos.
Get new episodes of JobMakers in your inbox!
Related Posts
https://pioneerinstitute.org/wp-content/uploads/Guest-christina-qi-37.png
1570
3000
Editorial Staff
https://pioneerinstitute.org/wp-content/uploads/logo_440x96.png
Editorial Staff
2022-02-24 11:19:31
2022-02-24 11:19:31
Reinier Moquete on the Audacity of Immigrant Entrepreneurship