Abul Islam Helps Rebuild America's Infrastructure
This week on JobMakers, host Denzil Mohammed talks with Abul Islam, immigrant from Pakistan and founder, President and CEO of AI Engineers. America needs solid infrastructure to grow the economy, to ensure we can get to work, ship supplies, and travel freely. But who's doing the rebuilding? AI Engineers is a Connecticut-based consulting firm that builds and rehabilitates bridges, transportation systems and building systems throughout the U.S. Since 1991, Abul has created nearly 1,000 jobs and today leads a $50 million company. He talks about the power of Science, Technology, Engineering and Math (STEM) education to uplift urban centers. While we draw talent from international students and H-1B workers, he believes the U.S. must create a homegrown pipeline of skilled workers, as you'll learn in this week's JobMakers.
Guest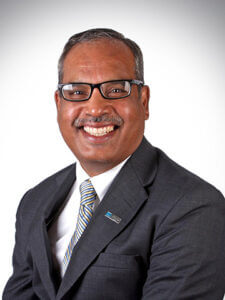 Abul Islam is the Founder and President/CEO of AI Engineers. In addition to overseeing AIE's day-to-day operations, Abul serves as Senior Project Executive for many of AIE's projects to ensure on-time, on-budget, and high quality project delivery. His specialties include leading project teams, providing technical guidance, and managing financial project goals. Outside of the office, Abul is very active within the business and education communities, and serves on several Boards of Directors and as an influential advisory member of business and education organizations.
Get new episodes of JobMakers in your inbox!
Recent Episodes:
https://pioneerinstitute.org/wp-content/uploads/Guest-christina-qi-42.png
1570
3000
Editorial Staff
https://pioneerinstitute.org/wp-content/uploads/logo_440x96.png
Editorial Staff
2022-04-07 11:07:25
2022-04-07 11:07:25
Abul Islam Helps Rebuild America's Infrastructure