Supply Chains Understood: Covid's Global Demand Stress Test
This week on Hubwonk, Joe Selvaggi talks with global supply chain expert, MIT Professor Yossi Sheffi about the unprecedented global supply and demand shocks created by the Covid-19 pandemic and how effective supply chain managers in an integrated world economy adapted to provide consumers with food, goods, and vaccines in record time.
Watch on YouTube:
Guest: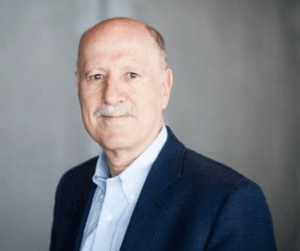 Dr. Yossi Sheffi is the Elisha Gray II professor of Engineering Systems at the Massachusetts Institute of Technology, where he serves as Director of the MIT Center for Transportation and Logistics (CTL). He is an expert in systems optimization, risk analysis and supply chain management, which are the subjects he researches and teaches at MIT, both at the MIT School of Engineering and at the Sloan School of Management.
Dr. Sheffi was recognized in numerous ways in academic and industry forums and was on the cover of Purchasing Magazine and Transportation and Distribution Magazine. In 1997 he won the Distinguished Service Award given by the Council of Supply Chain Management Professionals. He is a life fellow of Cambridge University's Clare Hall College and an honorary doctor at Zaragoza University in Spain. In 2006 the Government of Aragon awarded him the Plaza Award for his significant contribution to the economy of Aragon. He won the Eccles Medal from the society of Logistics Engineers in 2009 and in 2011 Syracuse University recognized him with the Salzberg Lifetime Award.
He obtained his B.Sc. from the Technion in Israel in 1975, his S.M. from MIT in 1977, and Ph.D. from MIT in 1978. He now resides in Boston, Massachusetts.
Get new episodes of Hubwonk in your inbox!
Recent Episodes
https://pioneerinstitute.org/wp-content/uploads/Hubwonk-Template-50.png
512
1024
Editorial Staff
https://pioneerinstitute.org/wp-content/uploads/logo_440x96.png
Editorial Staff
2021-10-26 10:29:04
2021-10-26 10:51:26
Supply Chains Understood: Covid's Global Demand Stress Test