Chan Zuckerberg Initiative's Dr. Bror Saxberg on Learning Science & School Reform
This week on "The Learning Curve," co-hosts Gerard Robinson and Cara Candal talk with Dr. Bror Saxberg, MD, Vice President of Learning Science at the Chan Zuckerberg Initiative. Dr. Saxberg describes his groundbreaking work in the area of learning science and understanding how "working memory" and "long-term memory" can help improve academic excellence and equity. He reviews what we now know from cognitive science and brain research that, if taken to scale, would likely help drive better student outcomes, and surveys some of the schools that apply this research most effectively to instructional reforms. Finally, Dr. Saxberg offers thoughts on the uses and limits of technology in American education reform, and whether school districts and schools are spending their resources on technology effectively enough to improve student achievement.
Stories of the Week: In Philadelphia, as the city prepares for a transit system strike that could disrupt in-person learning for 60,000 students and 20,000 school system employees, district leaders are looking to online education as a temporary solution. Wisconsin is seeing a rise in efforts to recall school board members, with 11 attempts in 2021, as a result of academic decline, COVID response, and some contentious curriculum content.
Guest: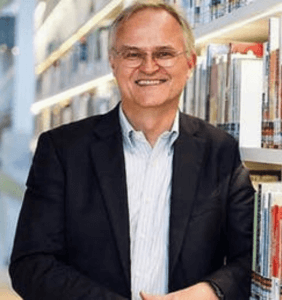 Dr. Bror Saxberg, MD, is Vice President of Learning Science at the Chan Zuckerberg Initiative. In his role, Saxberg is responsible for CZI's thinking about how to apply learning science results at scale to real-world learning environments. Bror works closely with the Summit Public Schools team to guide learning science research and applications in Summit Schools and the Summit Learning Program. Saxberg most recently served as Chief Learning Officer at Kaplan, Inc. Saxberg received an Honors BA in Mathematics and a BS in Electrical Engineering from the University of Washington, and an MA in mathematics from Oxford University, a PhD in electrical engineering and computer science from MIT, and an MD from Harvard Medical School.
Next episode: The next episode will air on Wednesday, November 3rd with guest, Pastor Robert Soto, a Lipan Apache tribal religious leader and an award-winning feather dancer, who has successfully upheld his Native American cultural heritage and religious liberties in federal courts.
Tweet of the Week
More than 5,000 #Maine children began #homeschool in 2021 (+75% from 2020)

More than 50 districts at least doubled their counts

The average district lost ~80% more students to homeschooling

data as of 3/31/21 ??@mdoenews https://t.co/bkOdTtcDyZ #mepolitics #School2021

— Nick Murray (@NickMurr) July 23, 2021
News Links:
Philadelphia School District braces for a possible SEPTA strike by considering online learning https://www.inquirer.com/news/septa-strike-philadelphia-school-district-plans-20211019.html
In Wisconsin, recall efforts add to pressure on school boards in the wake of COVID-19  https://www.wpr.org/wisconsin-recall-efforts-add-pressure-school-boards-wake-covid-19
Get new episodes of The Learning Curve in your inbox!
Recent Episodes:
https://pioneerinstitute.org/wp-content/uploads/Copy-of-TLC-template-47.png
512
1024
Editorial Staff
https://pioneerinstitute.org/wp-content/uploads/logo_440x96.png
Editorial Staff
2021-10-27 10:49:21
2021-10-27 10:51:26
Chan Zuckerberg Initiative's Dr. Bror Saxberg on Learning Science & School Reform