Hubwonk host Joe Selvaggi talks with author and former MassPort CEO Virginia Buckingham about her recently released book, On My Watch: A Memoir, which chronicles her experience leading the organization through 9/11 and the life and leadership lessons learned from that tragic day.
Guest: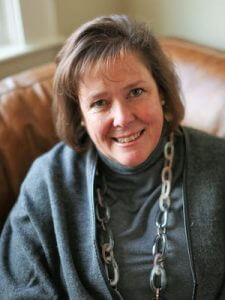 A native New Englander, Virginia Buckingham was the first woman to serve as chief of staff to two consecutive Massachusetts governors. She was subsequently appointed to head the Massachusetts Port Authority, operator of Logan International Airport. She has also worked as a deputy editorial page editor and columnist for the Boston Herald. In 2015 she was selected for the inaugural class of Presidential Leadership Scholars. She is a graduate of Boston College.
Get new episodes of Hubwonk in your inbox!
Recent Episodes:
In this first episode of Pioneer's new podcast, Hubwonk, host Joe Selvaggi and Pioneer Senior Fellow in Healthcare Josh Archambault talk with Dr. Andrew Le, cofounder and Chief Executive Officer of Buoy Health.
https://pioneerinstitute.org/wp-content/uploads/Untitled-design-19.png
512
1024
Editorial Staff
https://pioneerinstitute.org/wp-content/uploads/logo_440x96.png
Editorial Staff
2020-04-21 10:00:06
2020-05-28 09:35:37
Buoy Health – Intelligent Front Door to Optimized Healthcare
Pioneer Institute is pleased to announce the launch today of a new, weekly podcast called "HubWonk," covering timely topics, with insights and in-depth interviews on the issues that affect our quality of life, ability to prosper, and liberties. 
https://pioneerinstitute.org/wp-content/uploads/Pink-and-Blue-Visual-Creative-Job-Post-Twitter-Post-1.png
512
1024
Editorial Staff
https://pioneerinstitute.org/wp-content/uploads/logo_440x96.png
Editorial Staff
2020-04-14 10:54:28
2020-05-25 11:43:27
Pioneer Institute Launches Its New Policy Podcast, "HubWonk"
https://pioneerinstitute.org/wp-content/uploads/Hubwonk-Template-42.png
512
1024
Editorial Staff
https://pioneerinstitute.org/wp-content/uploads/logo_440x96.png
Editorial Staff
2021-09-14 08:19:54
2021-09-14 08:19:54
Enduring the Maelstrom: Lessons from MassPort Leadership During 9/11