The Washington Post's Jay Mathews on An Optimist's Guide to American Public Education
This week on "The Learning Curve," Gerard and Cara talk with Jay Mathews, an education columnist for The Washington Post and author of the recent book, An Optimist's Guide to American Public Education. Jay describes the three key trends in K-12 schooling that he views as cause for hope. They also discuss the tensions between high-profile, college prep-centered school reformers and the dominant pedagogical outlook found across many of the major schools of education. They explore teacher-driven school reforms, whether led by legendary figures such as Jaime Escalante in traditional public schools, or in charter networks such as KIPP, which have established high-caliber teacher preparation programs. Drawing on his decades spent covering K-12 education for The Washington Post, he shares observations about the quality and success of the U.S. Department of Education's policymaking, and the strengths and weaknesses of federal education efforts in contrast to what he has observed in states, districts, and schools. They also talk about the most effective ways to spend the massive infusion of federal money school districts are receiving through COVID relief. Next, he offers insights on American journalism, print media's struggles to adapt to a digital world, the impact on K-12 education coverage, and suggestions for improvement. As someone whose education background and early career focused on Asia, he offers thoughts on U.S.-China relations and the wider implications for America's global competitiveness in K-12 school reform. He concludes with a reading from his new book.
Stories of the Week: Are unnecessarily severe middle school discipline policies and practices that disproportionately target students of color exacerbating the school-to-prison pipeline? Writing in The Wall Street Journal, Education Next's Ira Stoll explores the debate in Boston about changing admissions policies at exam schools, and whether outside organizations, such as the Red Sox baseball team, should weigh in on the issue.
Guest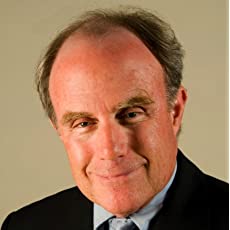 Jay Mathews is an education columnist for the Washington Post and washingtonpost.com. His column appears once a week. He has been with the Post 50 years and is the author of 10 books, including five about high schools and a New York Times bestseller, Work Hard. Be Nice, about the birth and growth of the KIPP charter school network. He is the biographer of Jaime Escalante, the most influential U.S. teacher of the last 40 years. His book, Question Everything, explores the nation's largest college prep program, AVID. He recently authored, An Optimist's Guide to American Public Education.
The next episode will air on Wednesday, April 21st, 2021 at 12 pm ET with guest, Professor Arnold Rampersad, the Sara Hart Kimball Professor Emeritus in Humanities at Stanford University, and the recipient of the National Humanities Medal for his books, Life of Langston Hughes and Ralph Ellison: A Biography.
Tweet of the Week:
What role can assistant principals play in improving schools and student outcomes? Join our webinar on 4/13 with @VanderbiltU @MathematicaNow: https://t.co/BGMQXVcQzz #edchat #principalquality #edleadership pic.twitter.com/TFNdL64xsj

— Wallace Foundation (@WallaceFdn) April 8, 2021
News Links:
Suspensions, handcuffs, jail — middle school discipline falls heavily on vulnerable kids
https://www.usatoday.com/story/news/education/2021/04/08/middle-school-discipline-still-falls-heavily-most-vulnerable-kids/7125491002/
WSJ/Ira Stoll from Ed Next: The Red Sox Speak Up for Racial Engineering in Boston Schools
https://www.wsj.com/articles/the-red-sox-speak-up-for-racial-engineering-in-boston-schools-11617920491
Get new episodes of The Learning Curve in your inbox!
Recent Episodes
https://pioneerinstitute.org/wp-content/uploads/Copy-of-TLC-template-7.png
512
1024
Editorial Staff
https://pioneerinstitute.org/wp-content/uploads/logo_440x96.png
Editorial Staff
2021-04-14 10:29:43
2023-08-26 10:49:32
The Washington Post's Jay Mathews on An Optimist's Guide to American Public Education