Emory Uni. Prof. Mark Bauerlein on "The Dumbest Generation" & the Digital Age

This week on "The Learning Curve," co-host Cara Candal and guest co-host Prof. Robert Maranto talk with Dr. Mark Bauerlein, Senior Editor at First Things, Professor of English Emeritus at Emory University, and the author of The Dumbest Generation Grows Up. Dr. Bauerlein shares his views about the kinds of content American K-12 students should be reading for preparation for college and meaningful lives. He describes the main findings of his books, including how overuse of technology, excessive screen time, and social media have prevented our youth from pursuing more elevated intellectual endeavors and delayed their maturation into adulthood. He draws linkages between the narcissism of these habits and an illiberal and closeminded outlook on society among too many Millennials and follow-on generations. Dr. Bauerlein offers thoughts on how teachers, parents, and leaders can use higher academic-quality education as a counterbalance to this trend.
Stories of the Week: In Pennsylvania and other states, school districts have filed lawsuits forcing legislatures to allocate equitable funding for K-12 public education. A new book by Larry Cuban, former Virginia teacher and school superintendent, offers some sobering realities about our K-12 education system, as well as reasons for optimism.
Guest: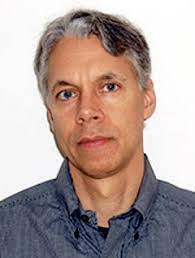 Mark Bauerlein is Senior Editor at First Things and Professor of English Emeritus at Emory University, where he has taught since earning his PhD in English at UCLA in 1989. For two years (2003-05) he served as Director of the Office of Research and Analysis at the National Endowment for the Arts. His books include Literary Criticism: An Autopsy (1997), The Pragmatic Mind: Explorations in the Psychology of Belief (1997), and The Dumbest Generation: How the Digital Age Stupefies Young Americans and Jeopardizes Our Future (2008). His essays have appeared in PMLA, Partisan Review, Wilson Quarterly, Commentary, and New Criterion, and his commentaries and reviews in the Wall Street Journal, Washington Post, Boston Globe, Weekly Standard, The Guardian, Chronicle of Higher Education, and other national periodicals.
Tweet of the Week:
Folks who advocate for the school choice movement to change its tactics should probably wrestle with this graphic first. pic.twitter.com/orOTy8v3Dr

— Mike McShane (@MQ_McShane) February 10, 2022
News Links:
School Districts Battle in Court for Changes in Education Funding
https://www.wsj.com/articles/school-districts-battle-in-court-for-changes-in-education-funding-11644411600?st=n1qfwigglp9f0t4&reflink=desktopwebshare_twitter
Jay Mathews/ Will there be big education changes after pandemic? No, but look deeper.
https://www.washingtonpost.com/education/2022/02/13/education-changes-after-pandemic/
Get new episodes of The Learning Curve in your inbox!
Related Posts
https://pioneerinstitute.org/wp-content/uploads/TLC-template-12.png
512
1024
Editorial Staff
https://pioneerinstitute.org/wp-content/uploads/logo_440x96.png
Editorial Staff
2022-02-16 11:22:14
2022-02-16 11:22:14
Emory Uni. Prof. Mark Bauerlein on "The Dumbest Generation" & the Digital Age