U of SC Prof. Jennifer Frey on National Catholic Schools Week & Flannery O'Connor's Fiction
As we celebrate National Catholic Schools Week, "The Learning Curve" co-host Cara Candal talks with Dr. Jennifer Frey, an associate Professor of Philosophy at the University of South Carolina and fellow of the Institute for Human Ecology at the Catholic University of America. Dr. Frey shares why Catholic education is so vitally important in the lives of families, schoolchildren, and communities, with its commitment to nurturing an appreciation for "the true, the good, and the beautiful" among students from all faith backgrounds. She offers thoughts on the steps educators must follow to confirm a strong faith-based role in students' lives. They next discuss the life of Southern fiction writer Flannery O'Connor, among the most important Catholic authors of the 20th century, and how her powerful writing about grace can impart timeless truths to high schoolers. Dr. Frey describes O'Connor's mix of humor, tragedy, and satire, some of the troubling elements of our age that she depicted, and how her life, faith, and fiction can guide readers toward moral courage in the face of adversity. Dr. Frey concludes the interview with a reading from one of Flannery O'Connor's works.
Related: A Vision of Hope – Catholic Schooling in Massachusetts
Stories of the Week: In Texas, the president of the new University of Austin, Pano Kanelos, a Shakespeare scholar, hopes to help restore open inquiry and civil discourse in higher education. Teachers are leaving the classroom for jobs in sales, software, healthcare and other fields that offer higher pay and more flexibility.
The next episode will air on Weds., February 9th, with Virginia Walden Ford, education advocate and author of Voices, Choices, and Second Chances and School Choice: A Legacy to Keep.
Guest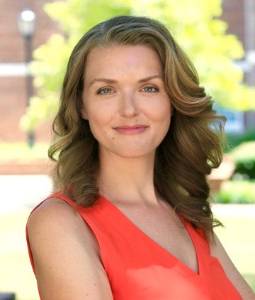 Dr. Jennifer Frey is an associate Professor of Philosophy at the University of South Carolina and fellow of the Institute for Human Ecology at the Catholic University of America. Prior to joining the philosophy faculty at USC, she was a Collegiate Assistant Professor of Humanities at the University of Chicago, where she was a member of the Society of Fellows in the Liberal Arts and an affiliated faculty in the philosophy department. She earned her Ph.D. in philosophy at the University of Pittsburgh, and her B.A. in Philosophy and Medieval Studies (with a Classics minor) at Indiana University, in Bloomington, Indiana. She has published widely on action, virtue, practical reason, and meta-ethics, and has recently co-edited an interdisciplinary volume, Self-Transcendence and Virtue: Perspectives from Philosophy, Theology, and Psychology. Professor Frey's writing has also been featured in Breaking Ground, First Things, Fare Forward, Image, Law and Liberty, The Point, and USA Today. She is the host of a popular philosophy, literature, and theology podcast, Sacred and Profane Love, and lives in Columbia, SC, with her husband, six children, and six chickens.
Tweet of the Week:
#StoryOfTheDay: @BobBowdon to Step Down as Executive Director of @ChoiceMediatv: "Thank you, and I'll see you soon." pic.twitter.com/vSRaXoJYRo

— Choice Media (@ChoiceMediatv) January 28, 2022
News Links:
Pano Kanelos Wants to Remake Higher Education
https://www.wsj.com/articles/pano-kanelos-wants-to-remake-higher-education-11643390841
Teachers Are Quitting, and Companies Are Hot to Hire Them
https://www.wsj.com/articles/teachers-are-quitting-and-companies-are-hot-to-hire-them-11643634181?mod=mhp
Get new episodes of The Learning Curve in your inbox!
Recent Episodes:
https://pioneerinstitute.org/wp-content/uploads/TLC-template-9.png
512
1024
Editorial Staff
https://pioneerinstitute.org/wp-content/uploads/logo_440x96.png
Editorial Staff
2022-02-02 12:01:20
2022-02-02 12:11:56
U of SC Prof. Jennifer Frey on National Catholic Schools Week & Flannery O'Connor's Fiction