Share on Facebook
Share on Twitter
Share on
LinkedIn
+
Hubwonk Host Joe Selvaggi talks with Cato Institute's Ilya Shapiro about his new book, Supreme Disorder: Judicial Nominations and the Politics of America's Highest Court.  The episode equips listeners with historical context to better understand the makeup of the Court, the nomination process, and the impact of a new justice on the Court.
Guest: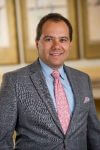 Ilya Shapiro is the director of the Robert A. Levy Center for Constitutional Studies at the Cato Institute and publisher of the Cato Supreme Court Review. He is the co-author of Religious Liberties for Corporations?: Hobby Lobby, the Affordable Care Act, and the Constitution. Shapiro has contributed to a variety of academic, popular, and professional publications, including the Wall Street Journal, Harvard Journal of Law & Public Policy, Washington Post, and Los Angeles Times. He holds a J.D. from the University of Chicago Law School.
Get new episodes of Hubwonk in your inbox!
Related Posts
https://pioneerinstitute.org/wp-content/uploads/The-Potry-of-Jazz-10.png
1440
2560
Editorial Staff
https://pioneerinstitute.org/wp-content/uploads/logo_440x96.png
Editorial Staff
2020-09-29 10:41:55
2020-09-29 10:41:55
Supreme Court Vacancy: The History, the Stakes & the Options for Replacing a Justice