Pharmacy Benefit Profiteers: Distortions and Costs of Half-Trillion Dollar Drug Middlemen

Hubwonk Host Joe Selvaggi talks with ALVA10 CEO Hannah Mamuszka and Chief Medical Officer Dr. Blake Long about the perverse incentives imposed by Pharmacy Benefit Managers adding nearly $500 billion to U.S. drug costs.
Guests: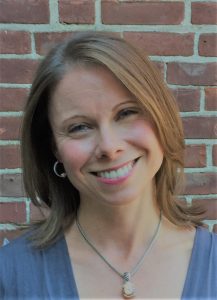 Hannah Mamuszka is Founder & CEO of ALVA10, a healthcare technology firm. Hannah has spent her 20+ year career in diagnostics – both in pharma and at diagnostics companies, in the lab and on the business side. She believes that the challenges of diagnostic technology fully impacting patient care are more commercial than technical, and conceived of ALVA10 to create a mechanism to pull technology into healthcare by aligning incentives through data. She regularly speaks on issues regarding advancement of technology in healthcare, is on the Board of Directors for two diagnostic companies and writes a column on the value of diagnostics for the Journal of Precision Medicine.
Dr. Blake Long is the Chief Medical Officer of ALVA10.   Blake was previously the Chief Medical Officer for Sapere Bio and for Echo Health Ventures, the venture investment group of BlueCross BlueShield of NC and Cambia Health Solutions. Prior to Echo, Blake served for 20 years as a practicing pediatric cardiologist at Savannah Children's Heart Center and as a clinical professor at Mercer University School of Medicine. He earned his BA and MD from Duke University, and then completed his clinical training at Walter Reed Army Medical Center and Duke Medical Center. He received his MBA from Duke's Fuqua School of Business in 2015, and now is an Adjunct Professor at Fuqua in the Health Sector Management Program.
WATCH:
Get new episodes of Hubwonk in your inbox!
Recent Episodes
https://pioneerinstitute.org/wp-content/uploads/Hubwonk-Template-72.png
512
1024
Editorial Staff
https://pioneerinstitute.org/wp-content/uploads/logo_440x96.png
Editorial Staff
2022-04-12 09:55:00
2022-04-12 10:43:34
Pharmacy Benefit Profiteers: Distortions and Costs of Half-Trillion Dollar Drug Middlemen