Linda Chavez on Hispanic Immigration, Assimilation, & Civic Education in America

This week on "The Learning Curve," co-host Cara Candal talks with Linda Chavez, a senior fellow at the National Immigration Forum and the author of Out of the Barrio: Toward a New Politics of Hispanic Assimilation. She shares how her ethnic background, Catholic education, and experience working with legendary American Federation of Teachers president Al Shanker, a great champion of civic education, shaped her outlook and public career. Ms. Chavez talks about why she ultimately parted ways with the teachers' unions on key education issues. They discuss heated policy debates in American K-12 education regarding how to craft and deliver curricula that honor students' diversity, while also educating for common ideals. Chavez sheds light on changing perceptions of Hispanic students, pointing to the wide variation in socioeconomic and academic achievement levels among those from different Spanish-speaking countries. She makes the case for a more flexible, broad, skills-based national immigration policy that responds to labor demands, and concludes with insights on why the country is struggling to unify around common civic values.
Stories of the Week: In Connecticut, a trend in the making? The state's tech ed and career system, enrolling 12,000 students, is planning to become independent from the state education department, to increase its autonomy over finances and curricula. A new $100 million Google certification program could put students on the fast track to successful IT careers – bypassing a four-year degree.
Guest: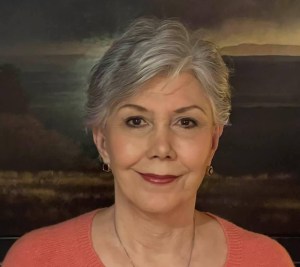 Linda Chavez is a senior fellow at the National Immigration Forum. She is the author of Out of the Barrio: Toward a New Politics of Hispanic Assimilation, as well as her memoir An Unlikely Conservative: The Transformation of an Ex-Liberal. In 2000, Chavez was honored by the Library of Congress as a "Living Legend" for her contributions to America's cultural and historical legacy. She has held a number of appointed positions, among them Chairman, National Commission on Migrant Education (1988-1992); White House Director of Public Liaison (1985); Staff Director of the U.S. Commission on Civil Rights (1983-1985); and she was a member of the Administrative Conference of the United States (1984-1986). Chavez was the Republican nominee for U.S. Senator from Maryland in 1986. In 1992, she was elected by the United Nations' Human Rights Commission to serve a four-year term as U.S. Expert to the U.N. Sub-commission on the Prevention of Discrimination and Protection of Minorities. Chavez was also editor of the prize-winning quarterly journal American Educator (1977-1983), published by the American Federation of Teachers, where she also served as assistant to AFT president Al Shanker (1982-1983) and assistant director of legislation (1975-1977). Chavez was received a Bachelor of Arts degree in English Literature from the University of Colorado in 1970 and a Master of Fine Arts in Creative Writing from George Mason University in 2012.
The next episode will air on Weds., March 9th, with Leslie Hiner, Vice President of Legal Affairs and Director of Legal Defense & Education Center with EdChoice.
Tweet of the Week
"We know very little about the economic cost of running an electrical engineering program compared to, say, a history department, or the resource consequences of steering more students into these fields." https://t.co/O275Zfj4xX #HigherEd #EdChat

— Education Next (@EducationNext) February 28, 2022
News Links
Connecticut technical schools in line to break away from Department of Education, become independent agency
https://www.courant.com/news/connecticut/hc-news-technical-schools-breakaway-20220228-y222576x2jegxkyecabupo4eay-story.html
Google's Sundar Pichai Just Announced a $100 Million Educational Fund. It Might Mean the Beginning of the End for College.
 https://www.inc.com/jeff-steen/googles-sundar-pichai-just-announced-a-100-million-educational-fund-it-might-mean-beginning-of-end-for-college.html
Get new episodes of The Learning Curve in your inbox!
Related Posts
https://pioneerinstitute.org/wp-content/uploads/TLC-template-2-1.png
512
1024
Editorial Staff
https://pioneerinstitute.org/wp-content/uploads/logo_440x96.png
Editorial Staff
2022-03-02 11:23:07
2022-03-02 11:23:07
Linda Chavez on Hispanic Immigration, Assimilation, & Civic Education in America