Face Masks Lifted: Scientists Weigh In With Comprehensive Efficacy Studies
Hubwonk host Joe Selvaggi talks with Harvard Medical School professor, Dr. Jonathan Darrow, about the observations of his recent paper, Evidence for Community Cloth Face Masking to Limit the Spread of SARS-CoV-2: A Critical Review, in which he examines the range, quality, and scientific observations of mask wearing efficacy studies.
Guest: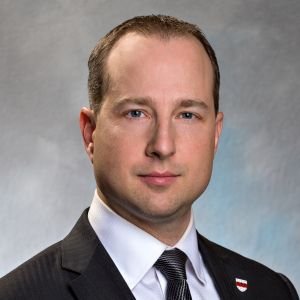 Jonathan J. Darrow, SJD, LLM, JD, MBA, BS, is an Assistant Professor at Harvard Medical School, where he focuses on the intersection of law, innovation, and pharmaceuticals. He received his research doctorate (SJD) in pharmaceutical policy from Harvard University, where he completed an LL.M. program in intellectual property (waived), as well as degrees in genetics (BS), law (JD), and business (MBA) from Cornell University, Duke University, and Boston College. He has served as a senior law clerk at the U.S. Court of Appeals for the Federal Circuit, worked in private law practice at Cooley LLP and Wiley Rein LLP, taught on the faculties of four universities and for the World Intellectual Property Organization, authored several law textbooks, supported the intellectual property divisions of WHO and WTO, and lectured widely on issues of innovation, intellectual property, and FDA regulation. His areas of bioethical interest include patient autonomy as part of pharmaceutical selection and use, disclosure of drug efficacy information in advertisements, physician and regulator conflicts of interest, and trade-offs that occur when insurance coverage is mandated for high-cost but low-value products.
WATCH:
Get new episodes of Hubwonk in your inbox!
Recent Episodes:
https://pioneerinstitute.org/wp-content/uploads/Hubwonk-Template-57.png
512
1024
Editorial Staff
https://pioneerinstitute.org/wp-content/uploads/logo_440x96.png
Editorial Staff
2021-12-21 07:59:02
2021-12-21 07:59:02
Face Masks Lifted: Scientists Weigh In With Comprehensive Efficacy Studies