Dr. Marc Seifer on Nikola Tesla, Pioneer of the Modern Electrical Age

This week on "The Learning Curve," co-hosts Gerard Robinson and Cara Candal talk with Dr. Marc Seifer, author of the acclaimed biography Wizard: The Life & Times of Nikola Tesla. He reviews what teachers and students should know about the life of Nikola Tesla, the world-renowned engineer, physicist, and inventor who is more widely known nowadays for the electric car and clean energy companies named for him. Dr. Seifer describes the remarkable variety of world-changing gadgets Tesla invented, along with his hundreds of patents, including the alternating-current electricity system (AC), the induction motor, radio-controlled technology and what students today can learn about STEM, inventions, and innovation from studying his work. They explore Tesla's bitter rivalry with Thomas Edison, their "war of the currents," and Tesla's deep struggles with the business and commercial aspects of his work. They also delve into Tesla's experience as a Serbian immigrant, interacting with a variety of powerful, Gilded Age elite figures, and the renaissance that his reputation has more recently enjoyed. The interview concludes with a reading from Dr. Seifer's biography of Tesla.
Stories of the Week: What will President Biden's Build Back Better plan mean for universal pre-Kindergarten education? Former New York City Mayor Michael Bloomberg is launching a five-year, $750 million effort to open access to charter schools for 150,000 more children in 20 cities across America. The Department of Education is expanding the Second Chance Pell program, allowing 200 colleges and universities to participate in prison education programs that can transforming lives and help people reenter society.
Guest: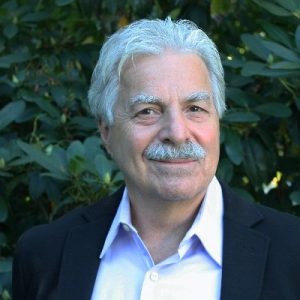 Dr. Marc Seifer is a writer, university lecturer, and also a handwriting expert. Dr. Seifer has been featured in The Washington Post, Scientific American, Publisher's Weekly, Rhode Island Monthly, Investor's Daily, MIT's Technology Review, and The New York Times. In Europe, he has appeared in The Economist, Nature, and New Scientist. With publications in Wired, Cerebrum, Civilization, Extraordinary Science, Lawyer's Weekly, Journal of Psychohistory, and Psychiatric Clinics of North America, Dr. Seifer is internationally recognized as an expert on the inventor Nikola Tesla (the subject of his doctoral dissertation). He is the author of the acclaimed biography Wizard: The Life & Times of Nikola Tesla.
Tweet of the Week:
"We find that students attending schools with more competitive pressure made larger gains as program enrollment grew statewide than did students at schools with less market competition. This difference was more pronounced for low-income students." https://t.co/1xeDiqfXdr

— Education Next (@EducationNext) December 6, 2021
News Links:
Michael Bloomberg: Why I'm Backing Charter Schools
https://www.wsj.com/articles/michael-bloomberg-why-im-backing-charter-schools-covid-19-learning-loss-teachers-union-11638371324
Marisol Garcia has been incarcerated twice. Now on track to graduate from Trinity College in May, she witnesses to the power of prison education
https://www.courant.com/news/connecticut/hc-news-trinity-student-education-incarceration-20211128-vita7a3evrem3bjzbxpvsacitu-story.html
Get new episodes of The Learning Curve in your inbox!
Recent Episodes:
https://pioneerinstitute.org/wp-content/uploads/Copy-of-TLC-template-53.png
512
1024
Editorial Staff
https://pioneerinstitute.org/wp-content/uploads/logo_440x96.png
Editorial Staff
2021-12-08 11:34:49
2021-12-08 11:34:49
Dr. Marc Seifer on Nikola Tesla, Pioneer of the Modern Electrical Age