Defusing Ideological Tribalism: Methods for Communicating Across Political Language Barriers
Hubwonk host Joe Selvaggi talks with economist and author Dr. Arnold Kling about his book, The Three Languages of Politics, Talking Across the Political Divides, which outlines the dynamics of political tribalism, defines the respective world view and vocabulary of progressives, conservatives, and libertarianism, and offers methods for communicating and persuading across ideological lines in a way that fosters civil, productive, public debate.
Guest: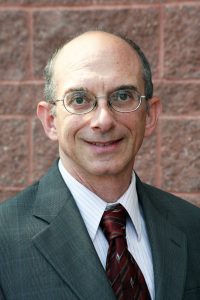 Arnold Kling is an American economist, scholar, and author of several books, including The Three Languages of Politics, Talking Across the Political Divides (2013), Crisis of Abundance: Rethinking How We Pay for Health Care (2006), From Poverty to Prosperity: Intangible Assets, Hidden Liabilities and The Lasting Triumph over Scarcity (2009), Not What They Had in Mind: A History of Policies That Produced the Financial Crisis of 2008 (2015), and Specialization and Trade: A Reintroduction to Economics (2016). He is an Adjunct Scholar for the Cato Institute and is affiliated with the Mercatus Center. Dr. Kling graduated from Swarthmore College in 1975 and received a Ph.D. in economics from Massachusetts Institute of Technology. He worked as an economist in the Federal Reserve System from 1980 to 1986. He served as a senior economist at Federal Home Loan Mortgage Corporation (Freddie Mac) from 1986 to 1994.
Get new episodes of Hubwonk in your inbox!
Related Posts
https://pioneerinstitute.org/wp-content/uploads/Hubwonk-Template-47.png
512
1024
Editorial Staff
https://pioneerinstitute.org/wp-content/uploads/logo_440x96.png
Editorial Staff
2021-10-05 10:35:00
2021-10-05 11:00:07
Defusing Ideological Tribalism: Methods for Communicating Across Political Language Barriers