Heritage Foundation's Jonathan Butcher on Edu Federalism, School Choice, Learning Pods
This week on "The Learning Curve," Gerard and Cara talk with Jonathan Butcher, the Will Skillman Fellow in Education at The Heritage Foundation. They discuss the growing popularity of learning pods, an education innovation propelled by K-12 public education's failure to meet the COVID-19 moment. With as many as three million children enrolled in learning pods, 35 percent of parents participating in them, and another 18 percent interested in joining one, Butcher shares findings from his report on the role of pods in expanding parent-driven educational choice options. He reviews states' responses to learning pods, as well as school choice legislation in some states that can help expand educational opportunity to families in need. The conversation then turns to the key findings from a spring 2020 report co-authored by Cato, Heritage, Pioneer Institute, and others, Rightsizing Fed Ed: Principles for Reform and Practical Steps to Move in the Right Direction, which provides a blueprint for restoring K-12 schooling authority to states, localities, and parents. Butcher also offers thoughts on how states and districts will spend federal COVID-19 relief funds, and be held accountable, the record of federally driven early childhood education efforts, and the Biden administration's recent call to expand federal early childhood education and care.
Stories of the Week: President Biden announced the American Families Plan, a $1.8 trillion plan to expand America's K-12 system, from two years before kindergarten to free community college. In South Carolina, a bill passed by the House of Representatives expands the state superintendent's authority to remove local school boards and take over struggling schools in chronically low-performing districts.
The next episode will air on Wednesday, May 12th, 2021 at 12 pm ET with guest, Melvin Urofsky, Professor of Law & Public Policy and Professor Emeritus of History at Virginia Commonwealth University, and the author of several books, including Louis D. Brandeis: A Life and Dissent and the Supreme Court.
Guest: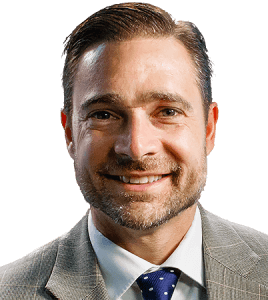 Jonathan Butcher is the Will Skillman Fellow in Education at The Heritage Foundation. He has researched and testified on education policy and school choice programs around the U.S. In 2019, Jonathan co-edited and wrote chapters in the book The Not-So-Great Society, which provides conservative solutions to the problems created by the ever-expanding federal footprint in preschool, K-12, and higher education. Earlier this year, South Carolina Gov. Henry McMaster nominated Jonathan to serve on the board for the South Carolina Public Charter School District, a statewide charter school authorizer. In 2018 the Federal Commission on School Safety cited his comments in the commission's final report. He has appeared on local and national TV outlets, including C-SPAN, Fox News, and HBO's Vice News Tonight, and he has been a guest on many radio programs. His commentary has appeared nationally in places such as the Wall Street Journal, Education Week, National Review Online, Newsweek.com, and Forbes.com, along with newspapers around the country.
Tweet of the Week:
How Iowa's new charter law will open the door to innovation, equity and choice @ReachHigherIAhttps://t.co/c9YU2LAiFy

— Nina Rees (@Ninacharters) May 3, 2021
News Links:
Bill allowing state to dissolve boards of failing SC schools close to becoming law
https://www.thestate.com/article250804869.html
Biden says K-12 education isn't working — calls for free pre-K to "grade 14"
https://www.cbsnews.com/news/biden-speech-education-free-pre-k-grade-14/?ftag=CNM-00-10aab7e&linkId=117531622
Get new episodes of The Learning Curve in your inbox!
Browse recent episodes of Pioneer podcasts:
https://pioneerinstitute.org/wp-content/uploads/Copy-of-TLC-template-11.png
512
1024
Editorial Staff
https://pioneerinstitute.org/wp-content/uploads/logo_440x96.png
Editorial Staff
2021-05-05 10:48:52
2023-08-26 10:47:01
Heritage Foundation's Jonathan Butcher on Edu Federalism, School Choice, Learning Pods