Parent Advocate Virginia Walden Ford on Civil Rights, School Choice, & the D.C. Voucher Program
This week on "The Learning Curve," co-host Gerard Robinson and guest co-host Derrell Bradford talk with Virginia Walden Ford, education advocate and author of Voices, Choices, and Second Chances, and School Choice: A Legacy to Keep. She shares her experiences growing up and desegregating high schools in Little Rock, Arkansas in the mid-1960s, and the lessons she carried forward in her school choice advocacy in Washington, D.C. She describes how her role as a student, mother, and grandmother informed her leadership in the nation's capital, and the steps it took to mobilize parents, work with politicians and policymakers, and successfully launch the city's school voucher program. She offers insights on what school choice advocates need to do today to expand educational opportunity at a time of heightened partisanship. They also discuss what it was like working on her two books and 2019 film, Miss Virginia, based on her involvement with the civil rights movement and the fight for educational equality. Ms. Walden Ford concludes the interview with a reading from one of her books.
Stories of the Week: In New Jersey, school districts will no longer require mask wearing for the first time since the pandemic began – leaving the decision up to hundreds of local school leaders. In Boston, school superintendent Brenda Cassellius has announced plans to step down at the end of the school year, amid growing calls for state receivership.
Guest: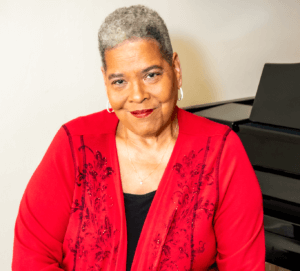 Virginia Walden Ford is one of America's leading advocates for parent empowerment. As a student, a mother, an advocate, and a grandmother, she has spent her lifetime fighting to create new educational opportunities for children and families. A native of Little Rock, Arkansas, and the daughter of two public school educators, Virginia and her twin sister, Harrietta, were among the first 130 students chosen to desegregate Little Rock's high schools in the mid-1960s. As a single mother, Ford helped mobilize thousands of parents in support of school choice, which culminated in Congressional passage of the D.C. Opportunity Scholarship Program in 2004 and its reauthorization in 2009. In 2008, the Alliance for School Choice honored her with the John T. Walton Champions for School Choice Award in recognition of her achievements. She is the author of the books, Voices, Choices, and Second Chances and School Choice: A Legacy to Keep. Virginia's work inspired the 2019 film Miss Virginia, which is now available to view on over 1,000 platforms, including Apple TV, Amazon Prime Video, and Netflix.
The next episode will air on Weds., February 16th, with Dr. Mark Bauerlein, Senior Editor at First Things, Professor of English Emeritus at Emory University, and the author of The Dumbest Generation Grows Up.
Tweet of the Week:
2020 and 2021 #CTE grads: we are offering the opportunity for you to earn your industry-recognized certification that you may not have obtained due to COVID-19 closures. Read more below and head over to our website to sign up: https://t.co/j7NswIMq3Mhttps://t.co/ddJoZrRWIF

— Philadelphia Schools (@PHLschools) February 6, 2022
News Links:
N.J. Governor to End School Mask Mandate in Move to 'Normalcy'
https://www.nytimes.com/2022/02/07/nyregion/nj-school-mask-mandate-murphy.html?searchResultPosition=1
Boston Public Schools Superintendent Brenda Cassellius announces resignation
https://www.bostonglobe.com/2022/02/07/metro/boston-superintendent-brenda-cassellius-announces-resignation/
Get new episodes of The Learning Curve in your inbox!
Related Posts:
https://pioneerinstitute.org/wp-content/uploads/TLC-template-3.png
512
1024
Editorial Staff
https://pioneerinstitute.org/wp-content/uploads/logo_440x96.png
Editorial Staff
2022-02-09 11:27:25
2022-02-09 11:27:25
Parent Advocate Virginia Walden Ford on Civil Rights, School Choice, & the D.C. Voucher Program