AZ Supreme Court Justice Clint Bolick on National School Choice Week
This week on "The Learning Curve," Cara and Gerard kick off National School Choice Week with Arizona Supreme Court Justice Clint Bolick, co-author with Kate Hardiman of a new book, Unshackled: Freeing America's K–12 Education System. Justice Bolick shares his experiences serving on a state supreme court, and how it has shaped his understanding of America's legal system. They discuss his new book reviewing the country's ongoing struggles with the often outdated, command-and-control structure of its K-12 education system and how state lawmakers can best craft legislation to expand flexible, parent-driven educational options. They also talk about the disastrous effects of COVID on student learning, and U.S. schools' competitive disadvantage relative to international peers. Justice Bolick offers analysis of some of the possible legal, bureaucratic, and educational challenges and opportunities in the wake of the U.S. Supreme Court's landmark Espinoza case, including fewer impediments to school choice at the state level. They also talk about why religion and schooling remain such a third-rail issue in the K-12 system, in contrast to America's decentralized and choice-driven higher-education model, in which students can access government scholarships and loans regardless of where they attend college or university.
Stories of the Week: With Catholic school enrollment declining across the country, Cara previews some of the key points in Pioneer Institute's new book (which she co-edited), A Vision of Hope: Catholic Schools in Massachusetts. A number of President Biden's appointees to the U.S. Department of Education have ties to First Lady Jill Biden, a former educator, or to teachers' unions. Is a close White House linkage likely to improve results for students, or just continue the status quo.
Guest: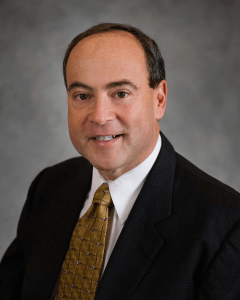 Justice Clint Bolick serves on the Arizona Supreme Court. Previously, he was the Vice President for Litigation at the Goldwater Institute. Bolick has argued and won cases in the United States Supreme Court, the Arizona Supreme Court, and state and federal courts from coast to coast. Before joining the Goldwater Institute in 2007, he was co-founder of the Institute for Justice and later served as president of the Alliance for School Choice. In 2003, American Lawyer recognized Bolick as one of three lawyers of the year for his successful defense of school choice programs, culminating in Zelman v. Simmons-Harris in the U.S. Supreme Court. In 2009, Legal Times named Bolick one of the "90 Greatest D.C. Lawyers in the Past 30 Years." He has authored several books, most recently Unshackled: Freeing America's K–12 Education System (2021), Death Grip: Loosening the Law's Stranglehold Over Economic Liberty (2011), David's Hammer: The Case for an Activist Judiciary (2007), and Voucher Wars: Waging the Legal Battle over School Choice (2003). Bolick serves as a research fellow with the Hoover Institution at Stanford University. He received his law degree from the University of California at Davis and his undergraduate degree from Drew University.
Tweet of the Week:
Directly after our Kickoff event, the annual #schoolchoice MeetUp will commence! Anyone can join the conversation by using the hashtag #schoolchoice.

If you're in need of inspiration, feel free to check out some examples of what to post on our website! https://t.co/wJgQKanbYQ

— National School Choice Awareness Foundation (@ntlschoolchoice) January 25, 2021
News Links:
Early Education Department Appointees Have Links to Jill Biden, Teachers' Unions
https://www.edweek.org/policy-politics/early-education-department-appointees-have-links-to-jill-biden-teachers-unions/2021/01
Get Updates on Our School Choice Research
Related Posts
https://pioneerinstitute.org/wp-content/uploads/TLC-template-1.png
512
1024
Editorial Staff
https://pioneerinstitute.org/wp-content/uploads/logo_440x96.png
Editorial Staff
2021-01-27 11:24:22
2023-08-26 11:41:27
AZ Supreme Court Justice Clint Bolick on National School Choice Week