Struggling For Sunshine: Transparency's Power To Keep Leaders Accountable
Host Joe Selvaggi talks with Pioneer Institute's Mary Z. Connaughton about the value of transparency and Pioneer's extensive work to provide greater access to legislative and policy information to hold elected officials accountable and build trust in our state government. Read Pioneer Institute's Sunshine Week Transparency Resolutions.
Guest: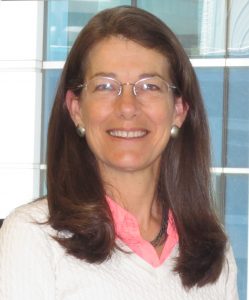 Mary Z. Connaughton, CPA, is Pioneer's Director of Government Transparency and Director of Finance and Administration. Prior to joining Pioneer, she was a partner in the business development firm of Ascentage Group.  Her professional experience also includes being an accounting instructor at Framingham State University and senior manager on the audit staff at Ernst and Young in Boston. Mary served on the former Massachusetts Turnpike Authority board of directors.  She was a member of the Massachusetts Commission on Judicial Conduct and was on the board of directors of Commonwealth Corporation. She was Chief Financial Officer of the Massachusetts State Lottery and served in the State Treasurer's Office.  Mary was formerly vice chair of the Framingham Finance Committee. Mary earned an M.B.A. from Assumption College in 2009, as well as a B.B.A. in Accounting and a B.A. in English from the University of Massachusetts at Amherst.
Get new episodes of Hubwonk in your inbox!
https://pioneerinstitute.org/wp-content/uploads/Hubwonk-Template-12.png
512
1024
Editorial Staff
https://pioneerinstitute.org/wp-content/uploads/logo_440x96.png
Editorial Staff
2021-03-23 10:33:49
2021-03-23 10:33:49
Struggling For Sunshine: Transparency's Power To Keep Leaders Accountable