Lockdowns – Lawless or Laudable? Grading Gov. Baker's COVID-19 Emergency Orders 6 Months On
Join Joe Selvaggi and Pioneer Institute's executive director Jim Stergios for a conversation with Boston Globe columnist Jeff Jacoby about the lawsuit against the Massachusetts Governor's executive orders. They will explore what can be learned from the first six months of the COVID-19 pandemic, and what must be considered when devising a new way forward.
Related commentary:
The Boston Globe (Columnist Jeff Jacoby): "Baker's pandemic orders were tough. Were they lawful?"
Commonwealth magazine (Pioneer Executive Director Jim Stergios and MA State Senator Ryan Fattman): "Executive branch overreach, blanket orders having harmful effects"
Guest: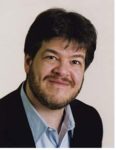 Jeff Jacoby, who has been a columnist for The Boston Globe since 1994, is a conservative writer with a national reputation. A native of Cleveland, Jeff has degrees from George Washington University and from Boston University Law School. Before entering journalism, he (briefly) practiced law at the prominent firm of Baker & Hostetler, worked on several political campaigns in Massachusetts, and was an assistant to Dr. John Silber, the president of Boston University. In 1999, Jeff became the first recipient of the Breindel Prize, a major award for excellence in opinion journalism. In addition to his columns in The Boston Globe, Jeff writes Arguable, a weekly, email opinion newsletter.
Co-host:
Jim Stergios is Executive Director of Pioneer Institute, a  Boston-based think tank founded in 1988. Prior to joining Pioneer, Jim was Chief of Staff and Undersecretary for Policy  in the Commonwealth's Executive Office of Environmental Affairs, where he drove efforts on water policy, regulatory and permit reform, and urban revitalization. His prior experience includes founding and managing a business, teaching at the university level, and serving as headmaster at a preparatory school. Jim serves on the Board of Overseers at Boston University, where he earned a doctoral degree in Political Science.
Get new episodes of Hubwonk in your inbox!
Recent Episodes
https://pioneerinstitute.org/wp-content/uploads/JimStergios_hi-res1.jpg
480
320
Editorial Staff
https://pioneerinstitute.org/wp-content/uploads/logo_440x96.png
Editorial Staff
2020-09-15 10:31:40
2021-03-22 11:47:14
Lockdowns – Lawless or Laudable? Grading Gov. Baker's COVID-19 Emergency Orders 6 Months On