Journalist Bari Weiss on Fighting Anti-Semitism & the Cancel Culture
This week on "The Learning Curve," co-hosts Gerard Robinson and Cara Candal talk with Bari Weiss, former New York Times op-ed editor and writer, and author of How to Fight Anti-Semitism. Bari shares what motivated her to write this book, its reception, and key lessons for teachers and students alike. She also explains why we're now seeing a rise in anti-Semitism, how educators can best combat it, and the connection she observes between the current upsurge in anti-Semitism and cancel culture. Bari discusses her experiences on the editorial boards of The New York Times and The Wall Street Journal, and her courageous decision to resign from the Times, as well as the public praise and criticism she's encountered since her resignation. They also discuss the impact that cancel culture and wokeism are now having on higher education and the academic climate on campuses, which is often hostile to the free exchange of ideas. She discusses the urgent need to establish and lead new institutions, journalistic platforms, and schools to restore learning based on academic excellence and the enduring principles of liberal democracy, as well as her involvement on the advisory board of The Foundation Against Intolerance and Racism (FAIR), a nonpartisan organization dedicated to advancing civil liberties and promoting an intellectually healthy common culture. The interview concludes with a reading from her book on anti-Semitism.
Related: Watch a highlight clip of Bari's keynote speech at Pioneer Institute's 2021 Peters Lecture.
Stories of the Week: In Savannah, Georgia, a school bus driver shortage will leave potential thousands of students without public transportation – but only for students enrolled in the district's "choice" zones. A US News story highlights lab schools, usually connected to higher education institutions, which promote innovative approaches, especially to teacher preparation – why aren't more parents aware of these schools?
Guest: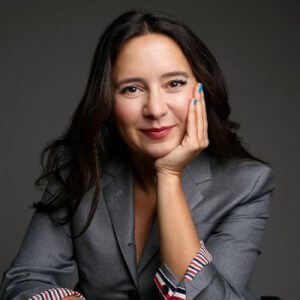 Bari Weiss is a journalist and the author of How To Fight Anti-Semitism, which won a 2019 National Jewish Book Award. From 2017 until 2020, Bari was a staff writer and editor for the Opinion section of The New York Times. In 2020, Weiss courageously resigned her role as an editor at the Times, citing an "illiberal environment" in which "self-censorship has become the norm." Before joining the Times, Bari was an op-ed editor at The Wall Street Journal and an associate book review editor there. For two years, she was a senior editor at Tablet, the online magazine of Jewish news, politics, and culture. She regularly appears on shows like The View, Morning Joe, and Real Time with Bill Maher. Bari is a proud Pittsburgh native and a graduate of Columbia University.
The next episode will air on Weds., January 12th, with guest, Dr. Clayborne Carson, the Martin Luther King, Jr. Centennial Professor of History Emeritus at Stanford University and the Founding Editor of The Papers of Martin Luther King, Jr.
Tweet of the Week:
Cohodes: "When I am sitting at my desk teasing out relationships in my data, or trying to craft the perfect sentence to convey a point, or deciding how to explain a tough concept to my students, I often think of my teacher and now colleague, Josh Angrist." https://t.co/1MhSOZDPkY

— Education Next (@EducationNext) December 12, 2021
News Links:
Savannah public schools bus driver shortage continues, affects choice school students
https://www.savannahnow.com/story/news/2022/01/03/savannah-ga-school-bus-driver-shortage-choice-school-students/6289057001/ 
Is a 'Lab School' Right for Your Child?
https://www.usnews.com/education/k12/articles/is-a-lab-school-right-for-your-child
Get new episodes of The Learning Curve in your inbox!
Recent Episodes
https://pioneerinstitute.org/wp-content/uploads/Copy-of-TLC-template-55.png
512
1024
Editorial Staff
https://pioneerinstitute.org/wp-content/uploads/logo_440x96.png
Editorial Staff
2022-01-05 11:57:55
2022-01-05 12:28:47
Journalist Bari Weiss on Fighting Anti-Semitism & the Cancel Culture