Michelle Rhee, Former Chancellor, D.C. Public Schools, on Leading Urban District Reform & the COVID-19 Moment
This week on "The Learning Curve," Cara and guest co-host Kerry McDonald are joined by Michelle Rhee, founder and former CEO of StudentsFirst and prior to that, former chancellor of the District of Columbia Public Schools (DCPS). Michelle shares how her liberal arts background and Teach for America experience prepared her for a career in education leadership. Michelle reflects on the reforms she initiated at DCPS, the challenges she faced navigating notoriously difficult D.C. politics, and the rewards of working with her successor, Kaya Henderson, to implement lasting reforms and deliver great results for kids. She offers recommendations for restructuring K-12 schools, especially in larger, urban districts. They also discuss the ways in which schools and districts are being radically decentralized during COVID-19, with virtual schooling, homeschooling, and pandemic pods.
Stories of the Week: Through pandemic pods, parents without a lot of financial resources or home space are getting creative to set up meaningful learning environments across the country. A study on school responses to COVID-19 that appeared in EducationNext shows that leading charter school networks shifted seamlessly to remote learning, within days of the mid-March shutdowns. How did they succeed, and is it replicable?
*NEW DAY, NEW TIME!*
Season Two of "The Learning Curve" will air on Wednesdays at 12 pm ET each week.
The next episode will be available on Wednesday, September 9th, 2020 with guests Jay Greene, distinguished professor and chair of the department of education reform at the University of Arkansas, and Jason Bedrick, director of policy for EdChoice.
*Programming note: "The Learning Curve" co-host Gerard Robinson is off this week. We are grateful to Kerry McDonald for filling in as guest co-host.
Interview Guest: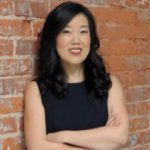 Michelle Rhee is the founder and former CEO of StudentsFirst, a bipartisan grassroots movement to improve America's schools. Launched in 2010, StudentsFirst has helped change education policies in dozens of states. In 2007, Washington, D.C. Mayor Adrian Fenty appointed Michelle chancellor of the D.C. Public Schools. Under her leadership, the district and its teachers union approved a groundbreaking contract that dramatically reformed how D.C. schools operate, streamlined the system's central office, and freed up more resources to go directly into classrooms. D.C. students have since experienced historic academic success and growth. Her 2013 book, Radical: Fighting to Put Students First has been widely acclaimed. Michelle graduated from Cornell University and earned a master's degree from Harvard University's Kennedy School of Government.
Tweet of the Week:
The Year of School Choice https://t.co/ruWUXPtguQ via @WSJ A silver lining to COVID would be if it made the public a lot more aware of the need for #schoolchoice.

— Neal McCluskey (@NealMcCluskey) August 31, 2020
News links:
How Big Charter Networks Made the Switch to Remote Learning
https://www.educationnext.org/how-big-charter-networks-made-switch-to-remote-learning/
Parents Join Forces to Rethink 'Back to School'
https://www.nytimes.com/2020/08/28/realestate/coronavirus-parents-schools.html
Get Updates on Our Education Research
Related Content
https://pioneerinstitute.org/wp-content/uploads/TLC51-Devery-Anderson-1.png
512
1024
Editorial Staff
https://pioneerinstitute.org/wp-content/uploads/logo_440x96.png
Editorial Staff
2020-09-02 11:37:12
2023-08-26 12:14:34
Michelle Rhee, Former Chancellor, D.C. Public Schools, on Leading Urban District Reform & the COVID-19 Moment